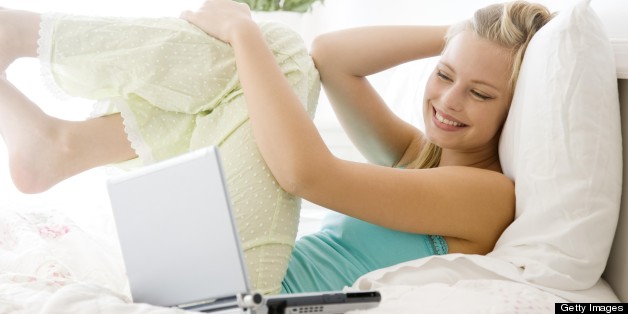 Just a few months after workplace hookup service Bang With Professionals bit the dust, naughty Facebook trawler Bang With Friends suffered a similar setback, although possibly not a fatal one.
On Friday, the hookup service's co-founder and CEO Colin Hodges confirmed to Gawker's tech blog, ValleyWag, that Bang With Friends' recently launched iOS app had suddenly been removed from Apple's App Store.
The Bang With Friends website, which debuted in January, lets Facebook users anonymously find which of their "friends" are interested in a casual romantic encounter. An iOS app launched earlier this month and claims to have about 1 million users.
While the web service appears to be functioning as usual, the App Store page for its iOS app is gone. Why? Well, that's still not clear. Hodges apparently didn't tell Valleywag the reason, if he even knew it himself. We've reached out to Bang With Friends and Apple for comment but have yet to hear back.
One reason Apple may have pulled Bang With Friends is for violating its privacy guidelines. That's happened before: This past December, a SpongeBob game disappeared from the App Store after an advocacy group notified the Federal Trade Commission that the game was taking the email addresses of children without their parents' permission.
Just a couple weeks ago, the Bang With Friends site dealt with some pretty serious privacy concerns, too, when Facebook's new Graph Search feature inadvertently allowed people to see which of their friends were using the Bang With Friends service.
A notice on the Bang With Friends website says it is currently working with Apple to get the iOS app reinstated.
In the meantime, the service's Android app is still available in the Google Play store.
(Hat tip, Mashable)
BEFORE YOU GO
PHOTO GALLERY
Creepy Apps