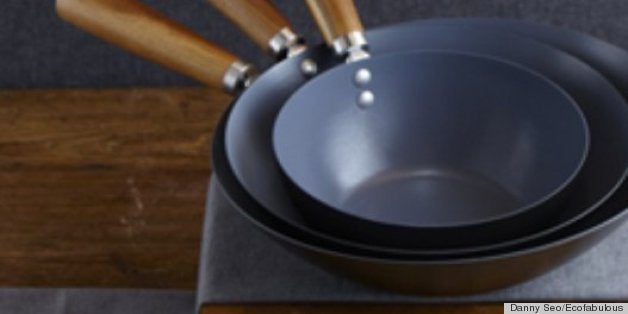 Whether you'll be stirring up a free-range chicken on a bed of noodles or some tofu & mixed veggies, a good wok is the key to fast, fresh and healthy cooking. The Danny Seo wok is our Ecofabulous secret weapon. Crafted from heavy-duty aluminum with a non-stick ceramic coating (PTFE and PFOA chemical free), the pans heat up quickly and evenly for a superb stir fry. These products are eco-friendly from their birth (they're manufactured in a fume-free factory) to their afterlife (they're also recyclable). Choose from riveted wooden or rubber handles. ($9.99-$16.99)
You can find this product online at www.dannyseo.com or in stores like TJ Maxx, Marshalls and HomeGoods.
This story was originally published by Ecofabulous.