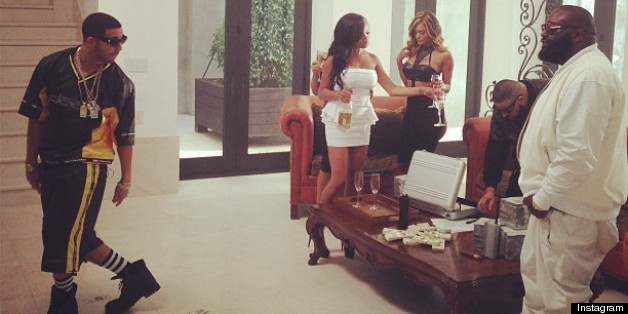 Drake has been quite busy over the course of the last week filming scenes for the forthcoming sequel to Adam McKay's comedy, "Anchorman" and logging studio time with Jay-Z.
However, over the weekend the Grammy Award-winner became a trending topic on social media sites like Twitter, as a result of a meme created from his recent video shoot for DJ Khaled's latest single, "No New Friends." The Toronto native's awkward pose in 90s clothing brand, Dada, has inspired many to recapture the shot with a more humorous approach.
Check out some of our favorites in the slideshow below.
PHOTO GALLERY
Drake 'No New Friends' Meme
BEFORE YOU GO