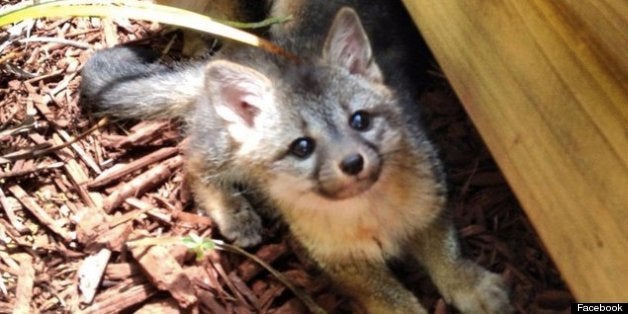 While Facebook breaks ground on its lavish new Menlo Park offices, some unexpected friends have decided to settle into the company's current digs.
And they're the cutest. Little. Creatures. In the world.
It all started when a mother fox made a home for herself underneath a deck next to the tech behemoth's "zen garden." Employees grew attached to the animal, even naming her "Firefox" (get it?!). Then she took up with a gentleman companion, and the rest, as they say, is history.
Now Facebookers delight in daily sightings of Firefox and her three babies, all happily roaming the grounds between the product and sales buildings. And they're going viral. A Facebook page dedicated to the family has garnered more than 10,000 likes, and their story has drawn the attention of national outlets like Gawker and the Wall Street Journal.
Check out the little guys for yourselves, and prepare to be overwhelmed by adorableness:
PHOTO GALLERY
Facebook Foxes
BEFORE YOU GO