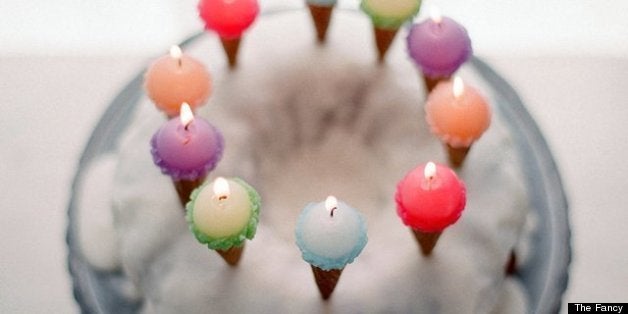 The older we get the less awesome birthdays become. But they manage to stay just a little bit exciting because of the promise of birthday cake. Birthday cake, no matter what flavor, is a special kind of cake. It's somehow sweeter, fluffier, dare we even say, more moist. It manages to make us feel like kids again.
Birthday cake is great all around. It's just the candles on top that bring it down; they start to feel like a drag as the years pass along. And that's why we need candles that are so cute, so delightful, that we're actually pleased when there are more of them to blow out. And we know just the birthday candles for the job.
Let us introduce you to the ice cream cone birthday candles. These whimsicle candles, available for $11.25 at Hey YoYo, just might bring the happy back to your birthday.
Check out these other extra-special birthday candles.
PHOTO GALLERY
Birthday Candles
BEFORE YOU GO