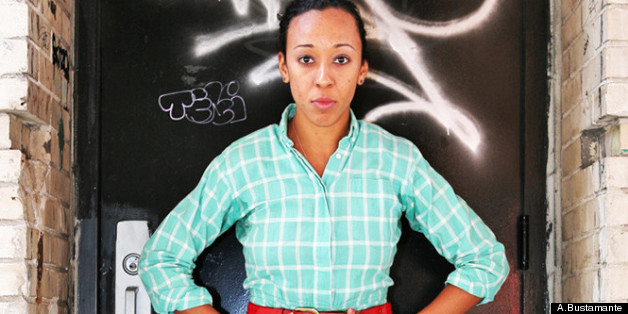 This article courtesy of Artburst Miami.
By Kai T. Hill
Hattie Mae Williams and her dance company Tattooed Ballerinas have evolved from their days of public, guerilla-style dance performances. But don't expect anything ordinary from this Miami-born Brooklyn transplant.
Williams, a graduate of Miami's New World School of the Arts, has staged "site specific" choreography at supermarkets, cemeteries, a Miami church and even a Brooklyn laundromat. The group at times was shut down and kindly asked to leave. But that only fueled the fire.
"If anything, it's pushed me more and let me know how important the work that I'm doing is," says Williams, 31, one of 66 finalists for this year's Knight Arts Challenge Miami, a matching grant program offered by the John L. and James S. Knight Foundation.
Williams' initial proposal to the Knight Challenge award was a performance by her company and Miami high school students at the historic Venetian Pool in Coral Gables.
The choreography will be set in the 1920s, in celebration of the pool's upcoming 90th anniversary. Built in 1924, the Italian-style pool features beautiful rock work, a grotto, and waterfalls among other features.
"The history behind the Venetian Pool is something to be celebrated," says Williams, who in working closely with the city learned that the artisan pool could be drained and a live orchestra could play from inside the hollow quarry.
"I said, 'this is amazing.' It adds to the theme."
In addition to the Venetian pool project she is proposing to perform at the Miami Marine Stadium on Virginia Key. The dilapidated waterfront site, built in 1963, was once a place where the community would gather to watch the annual boat parade.
Now covered with graffiti art and cracks, Williams considers it an ideal backdrop for a Tattooed Ballerinas performance.

"I'm inspired by locations, architecture, history of the place and what the location was used for," says Williams. "A site-specific work shakes up the way people view things."
The winners of the Knights Arts Challenge will be announced in December.
Click below to see past performances by Williams and the Tattooed Ballerinas:

BEFORE YOU GO