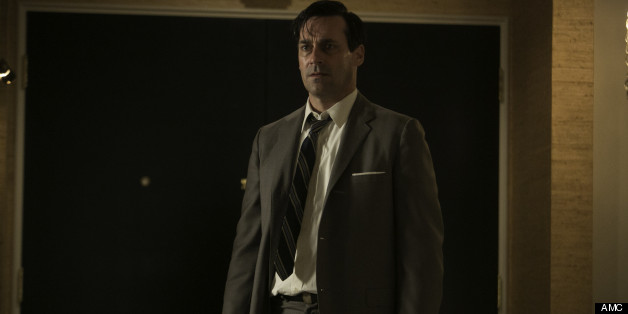 Note: Do not read on if you have not yet seen Season 6, Episode 8 of AMC's "Mad Men," titled "The Crash."
This week's "Mad Men" saw half of SCDPCGC tripping on speed serum, resulting in precision knives in forearms, a long-awaited Peggy Olson (Elisabeth Moss) and Stan Rizzo (Jay R. Ferguson) kiss, tap-dancing Ken Cosgrove (Aaron Staton) and Sylvia Rosen (Linda Cardellini) finally put a very sweaty Don Draper (Jon Hamm) in his place.
But in between those highlights, which fans cheered on Twitter, there was plenty of confusion, leading many viewers to tweet that they too felt the late '60s feel-good vibe a little too much while watching "The Crash."
Below, check out fifty tweets about last night's "Mad Men" and share your theories in the comments. Also, check back with HuffPost TV for Maureen Ryan's recap of "The Crash," which will be available on Wednesday.
PHOTO GALLERY
50 Confused Twitter Reactions To "Mad Men," "The Crash"
"Mad Men" airs Sundays at 10 p.m. ET on AMC.
PHOTO GALLERY
"Mad Men" Season 6 and 7
CORRECTION: This post has been updated to reflect that SCDPCGC employees were playing darts with precision knives.
BEFORE YOU GO