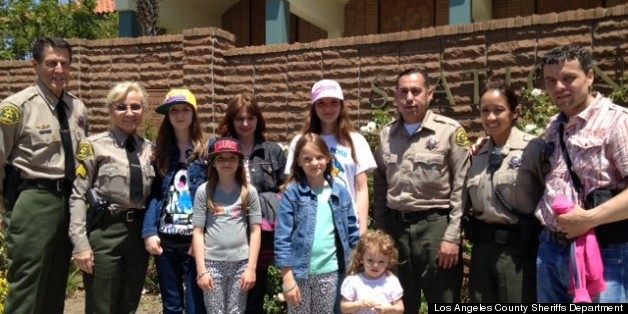 Several acts of kindness saved one Swedish family's tumultuous California trip.
On Friday morning, the Trandafilovics, a family of seven, found themselves without any money, food, or shelter on a street in Torrance, Calif.
The family had been visiting the United States for a graduation, KABC reported, but an emergency back in Sweden forced them to cut their trip short and re-book flights.
The cost of re-scheduling drained the funds they had for the trip.
Luckily, when deputies from the Los Angeles County Sheriff's Reserve Forces Bureau noticed the parents and their five daughters, ages 2-17, walking around at 4:30 a.m., they that realized something was wrong.
According to DailyBreeze.com, authorities were able to talk to the family despite the language barrier. Once the family was taken to the station, a sergeant who speaks Swedish learned their situation.
That's when generosity struck.
Deputies began a small fundraiser via email, to provide the Trandafilovics with a hotel, food, and transportation to the airport on Sunday, CBS Los Angeles reported.
The family was dropped off that morning for a midday flight to Sweden.
PHOTO GALLERY
Deputies Rescue Stranded Swedish Family
BEFORE YOU GO