It's hard to believe there was a time when the word "monstrous" was a medical term, but in the 18th century, superstition and medicine were inextricably combined.
A 1775 text titled, Les Ecarts de la Nature ou Recueil des Principales Monstruosités (The Deviations of Nature or a Collection of the Main Monstrosities) features a dizzying array of medical oddities. Some are real, but most are imagined. In the foreward to Les Ecarts de la Nature, artists Nicolas-François and Geneviève Regnault ask readers to contact them with their own unusual bits of information in order to "enrich this book."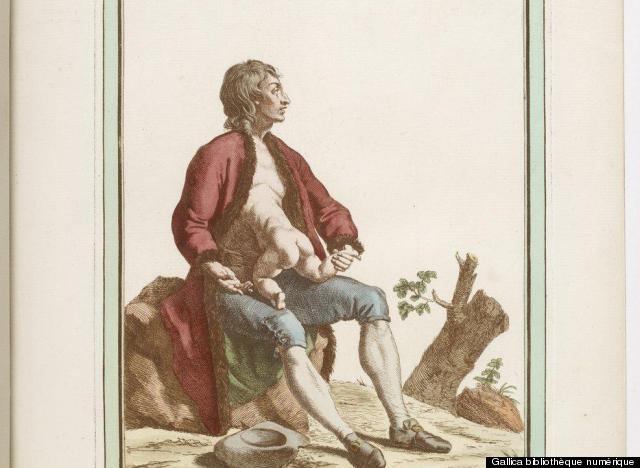 The outdated medical bible, which we discovered on io9, opens with an intriguing yet unsettling quotation by French poet Boileau: "No monster exists that cannot be made pleasing through art." The beautiful illustrations reveal a clear aesthetic appreciation for natural deviations, raising ethical questions about the book's simultaneous attraction and repulsion to difference.
Take a look at the not-so-medically-accurate images below and let us know your thoughts in the comments. For a different approach to unusual medical imaging, check out the work of Frank H. Netter.
PHOTO GALLERY
'Collection of the Main Monstrosities'