Brad Pitt may be ... well, Brad Pitt ... but that doesn't mean his life isn't complicated.
"I always thought that if I wanted to do a family, I wanted to do it big. I wanted there to be chaos in the house," Pitt shares, adding, "there's constant chatter in our house, whether it's giggling or screaming or crying or banging. I love it. I love it. I love it."
"I hate it when they're gone," he continues. "I hate it. Maybe it's nice to be in a hotel room for a day –- 'Oh, nice, I can finally read a paper.' But then, by the next day, I miss that cacophony, all that life."
"I'd get so far and then want to do something else. I mean, I'm two credits short of graduating college. Two credits. All I had to do was write a paper. What kind of guy is that?" he asks. "That guy scares me –- the guy who always leaves a little on his plate."
"For a long time I thought I did too much damage -– drug damage. I was a bit of a drifter. A guy who felt he grew up in something of a vacuum and wanted to see things, wanted to be inspired. I followed that other thing," Pitt adds to Esquire. "I spent years f**king off. But then I got burnt out and felt that I was wasting my opportunity. It was a conscious change. This was about a decade ago. It was an epiphany -– a decision not to squander my opportunities. It was a feeling of get up. Because otherwise, what's the point?"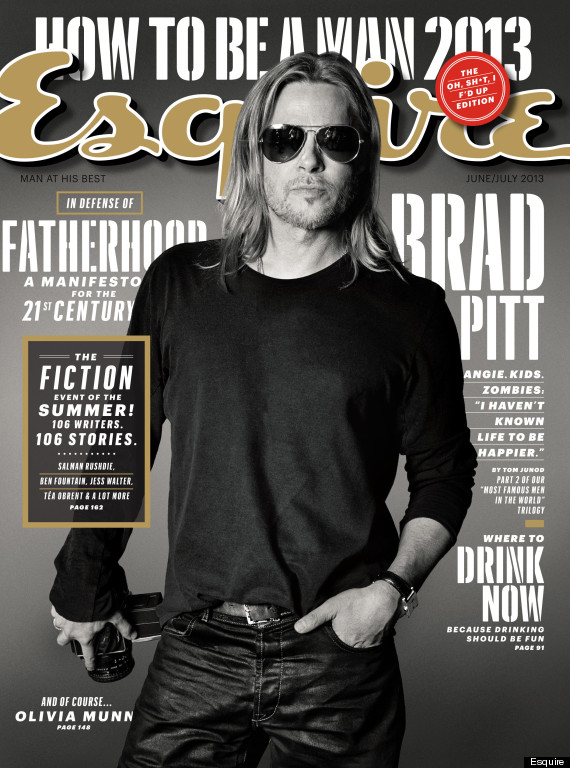 BEFORE YOU GO