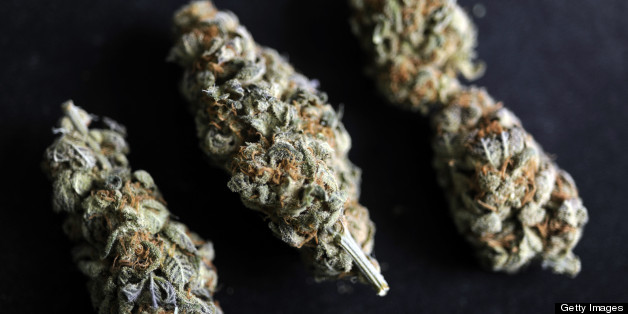 A northern Colorado man is planning to file a lawsuit against the state's new controversial pot DUI bill as it waits for the governor's signature next week.
According to a report by The Associated Press, Nunn, Colo. resident Brandon Baker plans to file a lawsuit in Denver federal court Tuesday. Baker argues that he uses marijuana for religious reasons and that the THC-blood limit for motorists is too low.
THC is the psychoactive ingredient in marijuana that produces the "high" sensation users experience.
After failing six times in the past three years, the state legislature just passed House Bill 13-1325 placing a 5 nanogram limit on THC blood levels. Under the bill, any driver with a THC blood content higher than that limit would be considered too stoned to drive and could be ticketed similarly to a person who was considered too drunk to drive.
This year's bill however does allow room for people to rebut the charge that they are too impaired to drive.
A marijuana Q&A published Tuesday by The Brookings Institution points out that both Colorado and Washington appear to have adopted the same DUI policy when it comes to marijuana. However Colorado's Amendment 64 mandates that the state's Department of Revenue adopt all regulations July 1, a full seven months ahead of when Washington regulations are scheduled to go into effect.

BEFORE YOU GO
PHOTO GALLERY
16 Facts About Marijuana And The U.S. Economy