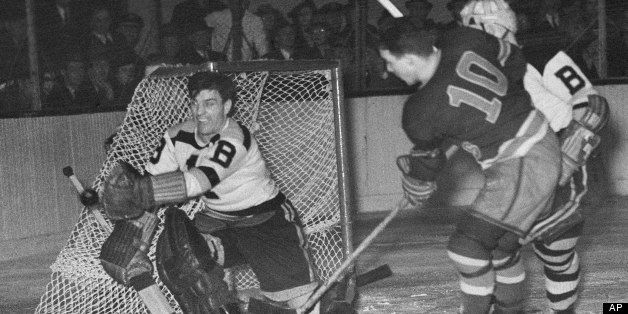 It's been 40 years since the New York Rangers and the Boston Bruins have met in the postseason. On Tuesday night the Bruins will be returning to Madison Square Garden in a playoff game for the first time since April 7, 1973. Boston will enter Game 3 in New York with a 2-0 series lead as the Rangers attempt to climb back for a spot in the Eastern Conference Finals.
The rivalry between the two Original Six teams has cooled since the early days of the National Hockey League when the two sides met frequently in the East division before the NHL realigned into two conferences in 1974.
"Any time we played Boston, it was like a war," former Rangers coach Emile Francis told the New York Times. "We played 14 times every year, and by halfway through the year, we couldn't stand each other. Some of those playoff games took about five hours to play — it was one brawl after another."
Perhaps one of the most memorable moments at the Garden occurred on December 23, 1979 when several Bruins players climbed into the stands and fought with fans. The venue installed higher glass along the boards and three players were suspended, per The New York Times.
WATCH VIDEO BELOW
BEFORE YOU GO
PHOTO GALLERY
2013 NHL Playoff Highlights