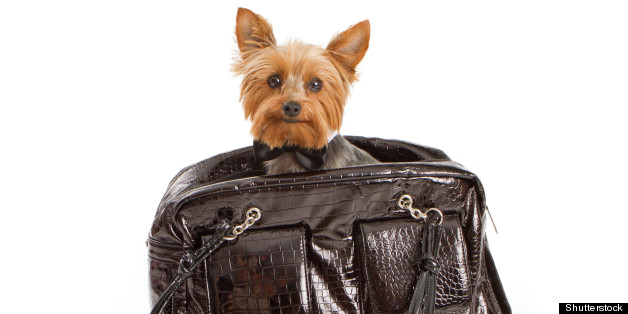 WASHINGTON -- An 18-year-old will have the next four years to ask himself why he brought his cell phone to an armed robbery.
On Monday, Christopher Young was sentenced to four years in jail for robbing a woman at gunpoint for her Yorkshire Terrier. The robbery was committed in Northeast D.C. on the morning of Jan. 5, according to the Washington Examiner. Young pleaded guilty in March.

The Examiner reports on how technology helped get to the bottom of this crime:
He pulled out a handgun and said, "Give me your dog. Yorkies cost a lot of money," authorities said.

He grabbed the dog and fled but had dropped his phone. The dog escaped and ran to its home.

Officers determined the phone belonged to Young and learned that he had a GPS device on his ankle for a previous crime. The ankle bracelet placed him in the area at the time of the robbery.
As Young said during the robbery, dogs of the "toy group" classification can be very valuable. Yorkshire Terriers in and around D.C. can be purchased for as little as $240, with prices as high as $1,500.
Last month a Maltese puppy estimated to be worth $1,200 was stolen from a Maryland Just Puppies store.
We've placed a call with the Rockville Police Department to find out if the suspected Maltese-thief has been nabbed and will update this story when we have more information.
Until then, remember that one doesn't have to resort to armed robbery or break the bank to obtain a furry companion. There are plenty of worthy adoptable dogs that cost much less and can provide just as much love.
Click through the slideshow for a future friend.
BEFORE YOU GO