 It's closing in on two years since January Jones gave birth to Xander Dane Jones, but the "Mad Men" actress is still remaining tight-lipped as to the identity of the boy's father. The 35-year-old actress -- who plays icy Betty Draper on the hit AMC series -- tells The New York Times in a new interview that the matter is "my son's business. It's not the public's business" and recites a caveat that none other than Jack Nicholson shared with her.
"Jack Nicholson once told me: 'You should never give your personal life away, otherwise people will pick you apart. They'll never believe in your character,'" Jones said.
She added: "Women should have lots of secrets. It's our right to have secrets. Otherwise, what would we write in our memoirs?"
In January 2011, Jones split up with comedian Jason Sudeikis, spurring rumors that the "Saturday Night Live" star -- who is now engaged to Olivia Wilde -- could have fathered Xander. (For the record, Vince Vaughn and Michael Fassbender have also been speculated culprits.)
But Jones isn't the only actress in Hollywood to keep the paternal identity of her children private. British actress Minnie Driver only revealed who fathered her son three years after his birth, while model Padma Lakshmi initially kept people guessing who had fathered her daughter.
PHOTO: January Jones and Xander in May 2013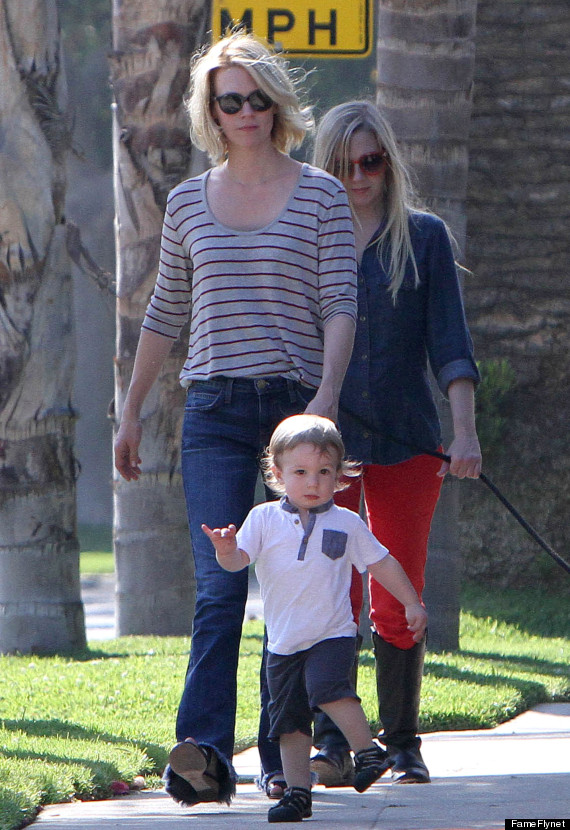 BEFORE YOU GO
PHOTO GALLERY
Celebrity News & Photos