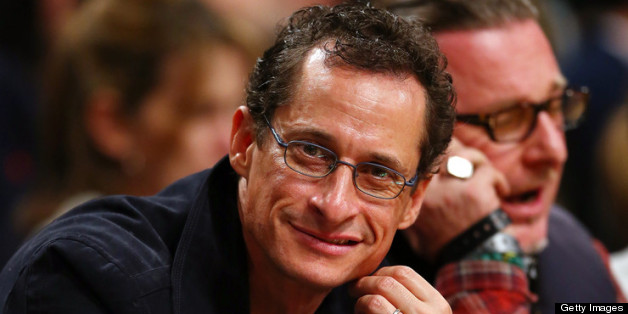 New York City mayoral candidates tried their best Monday to downplay the possible candidacy of former Rep. Anthony Weiner and the effect his well-funded campaign would have on the race.
Candidates Christine Quinn and Bill de Blasio brushed off questions about how and if a Weiner candidacy would reshape the Democratic field at separate and unrelated news conferences.
"You know, whether Anthony Weiner is or isn't going to enter the race is up to Anthony Weiner," Quinn, the City Council speaker, said at a news conference announcing new anti-hate initiatives, prompted by a reporter's question.
De Blasio, at a news conference to tout a union endorsement, said he didn't want to "talk about theoretical candidates, so when we get to that point, if we get to that point, we'll have that discussion."
The hype surrounding Weiner was distracting from a discussion of serious issues, said officials with the campaign of candidate John Liu.
"Hopefully, the Weiner-media circus will finally dissipate and we can focus on schools, jobs, public safety and our vision for New York," according to a statement from the city comptroller's campaign.
The campaign of former Comptroller Bill Thompson did not immediately respond to a request for comment.
Weiner, forced to resign from Congress in 2011 after he posted a lewd photo of himself on Twitter and admitted to both lying about his social-media account being hacked and inappropriate exchanges with six women, said last week said he would make public his decision on the mayoral race within days. He did not respond to an email request for comment Monday.
A Quinnipiac University poll last month showed Weiner would siphon support from the other Democrats. He had 15 percent to Quinn's 28 percent. He has the second largest campaign war chest after Quinn -- $4.2 million to her $5.8 million, finance disclosure reports show.
The campaign of former comptroller Bill Thompson did not immediately respond to a request for comment.
BEFORE YOU GO
PHOTO GALLERY
2013 NYC Mayoral Candidates