George Washington was a dog lover. He had many dogs, mostly hounds, some with extremely colorful names like Drunkard and Sweet Lips, living at Mount Vernon, his home in Northern Virginia.
Washington was, obviously, a founding father of the United States. He'a also said to be the founding father of the American Foxhound -- now the state dog of Virginia.
There's a lot more to learn about the first president and his fascinating life with dogs. And now you and your dog can go find out more, together.
Mount Vernon will be hosting a series of dog-friendly walking tours between now and the end of June. The "All The President's Pups" tour -- and stop to revel in that adorable name just for a moment -- will start at 10 a.m. on Saturdays, running (or walking briskly) for about 90 minutes.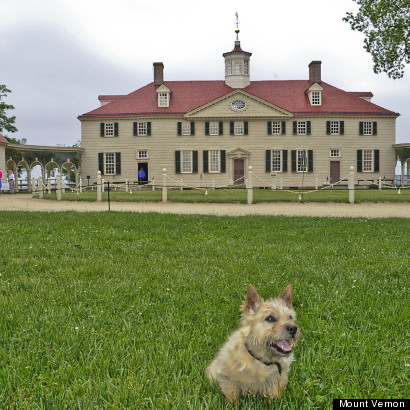 The tours will take in five locations around the dog-loving president's estate -- including, says spokesperson Melissa Wood, the 12-acre field where dogs may have once herded Washington's sheep and the present-day kennels for the present-day dogs who still earn their place keeping foxes away from Mount Vernon's resident flock.
The sheep still grazing Mount Vernon's expansive lawns are heritage breeds, similar to the animals Washington himself would have raised. However, Wood says that, to the best of her knowledge, none of Mount Vernon's current dogs is a descendent of George Washington's original pack.
"They're all shelter dogs," she says.
Speaking of shelter animals -- looking for a new furry friend of your own?
BEFORE YOU GO