Time magazine published a preview of its cover on Tuesday for a special edition on the devastating tornado that wreaked havoc in Moore, Oklahoma.
The tornado, which was confirmed as "a top-of-the-scale EF-5 twister" with winds between 200 and 215 mph, flattened multiple houses and buildings, including two elementary schools. In the early hours of the devastation on Monday afternoon, law enforcement officials feared the tornado could have killed up to 91 individuals, including 20 children. Officials lowered the death toll on Tuesday to 24 individuals.
According to the National Weather Service, a warning went out 16 minutes before the tornado touched down just before 3:00 p.m. local time. Time featured an ominous photograph of the tornado with a headline that read, "16 Minutes." A subtitle followed, "That's how much time you have to safe your life. The story of the Oklahoma tornado."
Time described the new issue, which will hit stands on Friday, as "dedicated to covering the devastation that followed the pivotal 16 minutes between when sirens first alerted Moore residents and when the tornado touched down."
PHOTO: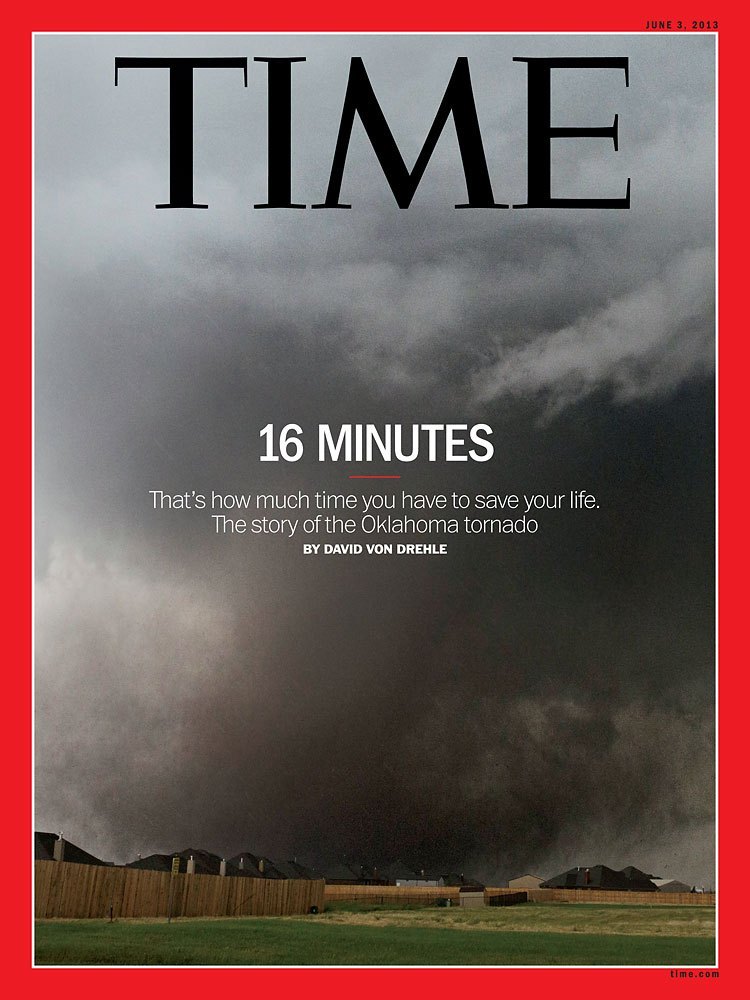 BEFORE YOU GO
PHOTO GALLERY
Newspaper Front Pages: Moore Tornado Coverage