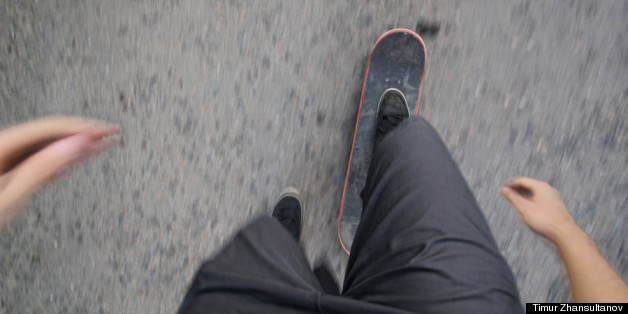 For the past two years, Russian artist Timur Zhansultanov has been snapping photos of his everyday activities. Except unlike your best friend's Instagram account, he opted to capture images from his unique perspective, positioning the camera at eye level while allowing his arms and feet to occupy the frame.
Looking at Zhansultanov's photos allows the viewer to walk a few miles in the photographer's shoes. Whether eating breakfast, surfing the web, feeding birds or skateboarding, his angled pictures make you feel like you were right there with him. The results of the unusual project is a series titled, "In My Own Eyes." The photographer eventually decided to halt the project because, according to his website, it "became too annoying."
Zhansultanov claims he has plans to resurrect the series sometime in the future, but until then, scroll through the photos below and let us know what you think of his "Real World" style of photography in the comments.
PHOTO GALLERY
Timur Zhansultanov's 'In My Own Eyes':