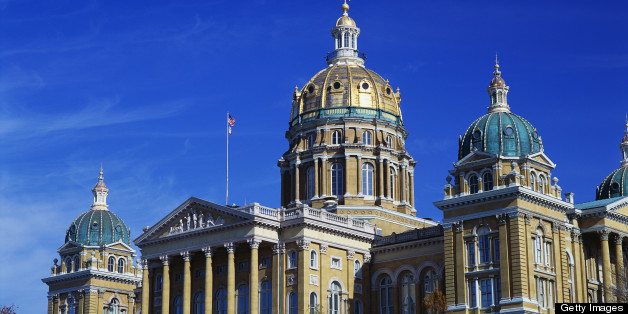 The leader of the Iowa Senate's Republican caucus today refuted claims by a former employee of a hostile work environment where she and other female staff members were sexually harassed.
"I've never tolerated in the past nor will I tolerate in the future harassment of any kind, including sexual harassment," said Senate GOP Leader Bill Dix of Shell Rock. "I believe that we have a calm, professional environment to work in here."
Kirsten Anderson, 34, former communications director for the Iowa Senate Republicans, contended she was fired last week within hours after presenting documentation to her supervisor alleging that she and her female co-workers were subjected to sexual harassment from Senate staff as well as senators.
In an interview today, Dix reiterated that Anderson was "terminated for cause" after failing to improve her substandard work performance.
"We've been clear from the onset that the action has been taken because of work performance. It's something we've been working with Kirsten over the last several months," he said.
"I'm mindful that under Iowa law that her privacy is an issue, too, and so we're working to make sure that we maintain those obligations as well," Dix added. "This is about her performance in her work. For several months we documented she knew her job was in danger, the termination of her employment was very likely and that's all I can tell you at this time."
Dix said he does not plan any changes based on his assessment that claims of a "toxic" work environment are unfounded.
"There have been no official claims filed anywhere at this point," he added. "There's a process in place for those issues. If there is a claim, it should be formally filed in the Senate secretary's office. There have been no claims filed there."
Michael J. Carroll, a Des Moines attorney representing Anderson, said Tuesday he expects to file a complaint with the Iowa Civil Rights Commission alleging employment discrimination "within a matter of days."
However, state officials said it was unclear whether an executive branch agency would have jurisdiction to consider a case involving a legislative-branch dispute.
Anderson has indicated her interest in drawing attention to "the continuously crude and hostile work environment" was to bring about positive change at the Capitol. ___
BEFORE YOU GO
PHOTO GALLERY
U.S. State Capitol Buildings