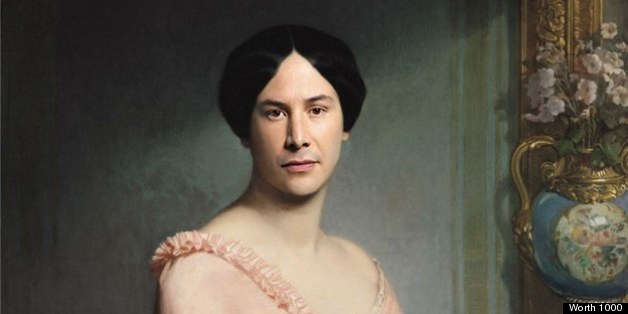 Classic portraits get a hilarious celebrity remix in Worth 1000's recent contest, "Modern Renaissance." A number of graphic artists submitted masterpieces with the faces replaced by current pop culture icons. In the image in the slideshow below, for instance, a rugged Leonardo DiCaprio replaces Vincent van Gogh in the Dutch artist's iconic self-portrait.
We first spotted these modernized masterpieces on Laughing Squid, but it isn't the first time celebrities have gone under the brush, of course.
Scroll through the slideshow below and let us know which modern classic you like best.
PHOTO GALLERY
BEFORE YOU GO
Celebrity Classical Portraits
PHOTO GALLERY
Celebrity Classical Portraits