A young British boy who was recently given a matter of weeks to live wished more than anything to meet the Queen of England. When a visit with the real Queen proved impossible, actress Helen Mirren stepped in to give him the next best thing.
Ten-year-old Oliver Burton of Leicester, UK, has been battling leukemia for most of his life. According to the Leicester Mercury, Oliver, who has Down Syndrome, has fought the disease three times since he was first diagnosed at age three. Earlier this month, doctors told his family they would be unable to treat his latest relapse.
A support page for Oliver on Facebook states that the boy's family hopes to spend his remaining time checking items off his wish list. At the very top of the list, according to the Sun, was visiting the Queen at Buckingham Palace.
The National Children's Tumour Leukaemia Cancer Trust was able to arrange for a visit with Dame Helen Mirren, who is currently playing the Queen in her West End play 'The Audience.'
Story continues after photo.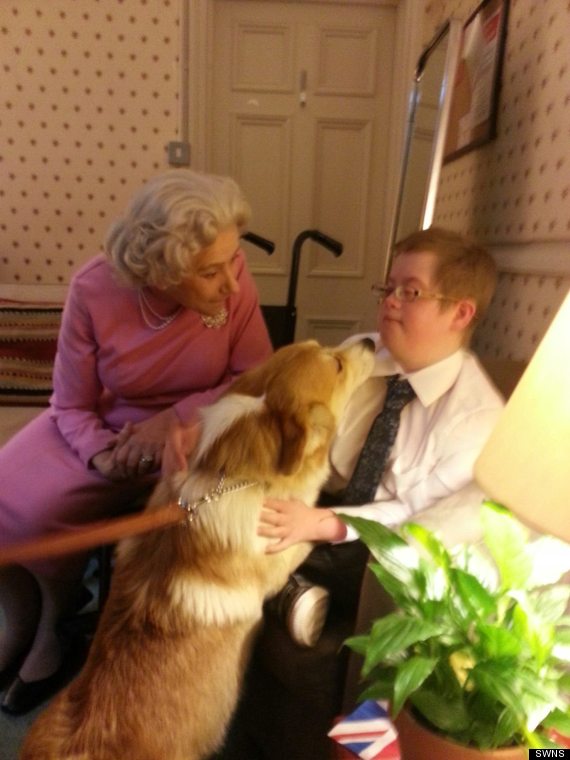 A stretch limo was sent to bring Oliver to London so that he could watch Mirren's play, according to the Leicester Mercury. Afterwards, he and his family joined "the Queen" backstage for tea and biscuits and a visit with the corgis from the show. Mirren even knighted the boy "Sir Oliver," according to the Sun.
"She stayed in character for the whole thing," Oliver's father, James Browne, told the Daily Mail. "Oliver thought she was the real Queen, and well, that's good enough for us."
His parents are now attempting to raise £2,500 through Oliver's Happy Memories and Wishes Fund to help him enjoy life to the fullest for as long as possible.
BEFORE YOU GO
PHOTO GALLERY
Grace and Josh Curley