Cell phone video of an incident in which police beat a man who died a short while later has been released after being confiscated by law enforcement officers. However, questions remain about the possible existence of a second video.
Individuals who were leaving Kern Medical Center in Bakersfield, Calif., late at night on May 7, say they witnessed a group of officers deliver a brutal beating to a man who lay on the ground, according to multiple reports.
In a statement, the Kern County Sheriff's Office (KCSO) said its officers used a K-9 on 33-year-old David Silva and then hit him with batons when they found him resistant and uncooperative. (A deputy initially received a call of a possibly intoxicated man, who was later identified as Silva, CNN reported.)
In the statement, KCSO said that seven of its officers and two California Highway Patrolmen were involved in the incident. Less than an hour after the beating, Silva died while being treated at the Kern County Medical Center, the statement said.
Two of the witnesses, Francisco Arrieta and Maria Melendez, say they had footage of the beating incident on their cell phones. But KCSO deputies confiscated both phones within hours of the beating, the Bakersfield Californian reported.
KCSO gave the phones to the Bakersfield Police to investigate, but when Bakersfield Police returned the phones to KCSO, one phone had no video on it, KCSO spokesman Raymond Pruitt told The Huffington Post in an email Wednesday.
Pruitt would not comment on whether the KCSO had viewed the cell phone videos prior to giving them to the Bakersfield Police.
After the phones were returned to KCSO by Bakersfield Police, KCSO Sheriff Donny Youngblood asked the FBI to conduct an investigation of the phones, Pruitt said. The FBI would not tell HuffPost when its investigation might be complete.
The cell phone video released Monday by Daniel Rodriguez, a lawyer representing the witnesses to the incident, does not show officers striking Silva with a baton. However, it does contain chilling audio of Silva's cries of pain.
(An earlier video from a neighbor's security camera provided to KERO-TV shows grainy footage of figures striking someone over a dozen times with an unidentifiable object.)
The alleged second cell phone video, which was not found on witness Melendez's phone, showed an officer attempting to block Melendez's view of the beating, according to her daughter Melissa Quair, who spoke to the Los Angeles Times earlier this month.
Laura Vasquez, a friend of the Quair family who also witnessed the event, said she has seen both videos, the Times wrote.
Vasquez said officers hogtied Silva, lifted him off the ground and dropped him twice, delivering baton blows and kicks to his head until his body went limp.
"The blood was all over Mr. Silva's face. We couldn't tell if he had eyes or a mouth," Vasquez said, according to the Times.
An autopsy was performed on Silva's body the day after the beating, the Bakersfield Californian reported. But the cause of death is pending toxicology results, Youngblood said, according to KERO-TV.
Silva is survived by four children who are between the ages of 2 and 10.
Listen to witness Sulina Quair's 911 call to police on the night of Silva's beating:
Photos of David Silva, provided to The Huffington Post courtesy of law firm Chain Cohn Stiles: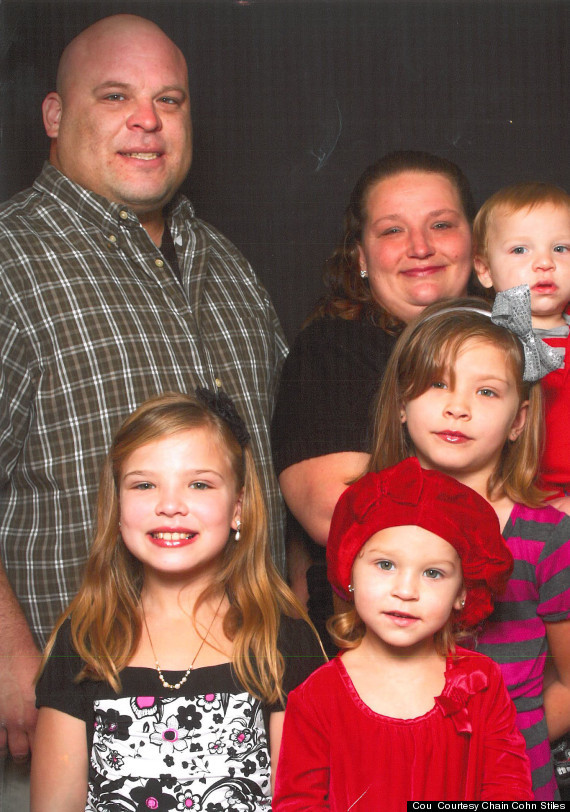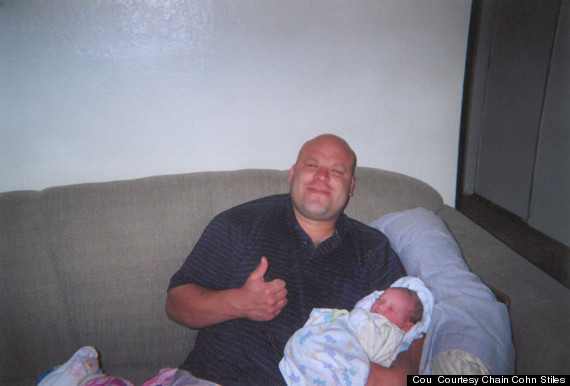 BEFORE YOU GO
PHOTO GALLERY
Latinos Standing Up For Their Rights