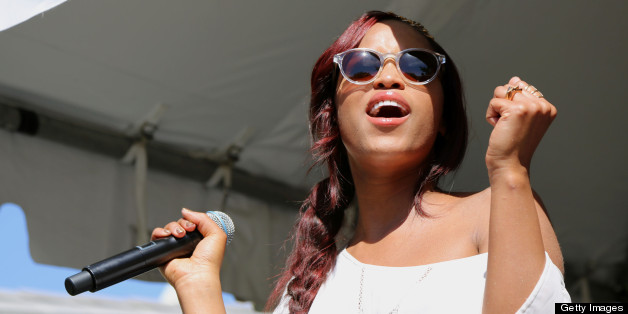 Pride season is approaching and headliners and appearances are being revealed. It has now been confirmed that Eve will appear at a San Francisco pride event.
The veteran rap star, who just released her first new album in 11 years, will be headlining Eden's "Saturday Signature Party" during San Francisco's Pride on Saturday, June 29.
Others to perform are Kandi Cole of the (SIS)Tem and Zulu Nasty.
Chef K, celebrity chef and winner of ABC's "The Taste", will also be joining forces with Chef Nick of Bisou Bistro to create an exclusive menu for a the "Chef K Foodie Brunch" during the pride celebration.
Proceeds from the brunch will benefit the EDEN LGBTQ Youth Foundation.
Eve released her latest album, Lip Lock, on May 14 and stopped by HuffPost Live to discuss it. Check the video out below.
Purchase tickets and learn more about the events here.
BEFORE YOU GO