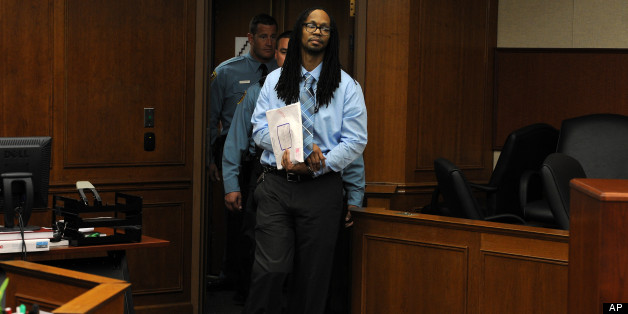 Gov. John Hickenlooper may announce the fate of death row inmate Nathan Dunlap as early as Wednesday.
Hickenlooper's spokesman Eric Brown told The Denver Post on Tuesday night that an announcement on Dunlap's possible execution on Wednesday was "not out of the question."
Supporting the possibility of a Wednesday announcement, 9News reported that the Arapahoe County District Attorney's Office has requested a permit for a press conference event at the Capitol between 2 p.m. and 4 p.m. on Wednesday. A press conference was slated for Friday by the district attorney.
"The victims asked us to be as expeditious as we possibly could be, and the governor is doing everything he can to honor that request," Roxane White, Hickenlooper's Chief of Staff, told FOX31 Tuesday.
Dunlap has been on death row since 1996 when a jury convicted him of killing four people -- three teenagers and a mother of two -- at a Chuck E. Cheese's restaurant in 1993. Dunlap is scheduled for execution on August 18 unless the governor grants him clemency.
The method by which Dunlap may be executed has not been revealed by the state and on Tuesday, the ACLU of Colorado filed a lawsuit Tuesday morning contending that the state's secretive death penalty protocols violate the public's right to know.
The lawsuit seeks to compel the state's Department of Corrections to reveal its communications with pharmacies regarding what drug or drugs will be used to carry out the execution of convicted death row inmate Nathan Dunlap.
"By refusing to disclose the details of the execution procedure, including the drug or drugs that may be used and how they are obtained, as well as information about the companies that may be supplying the chemicals, CDOC infringes, without adequate justification, on the public's legitimate right to information about how its government operates with regard to one of its most serious undertakings," said ACLU of Colorado Legal Director Mark Silverstein.