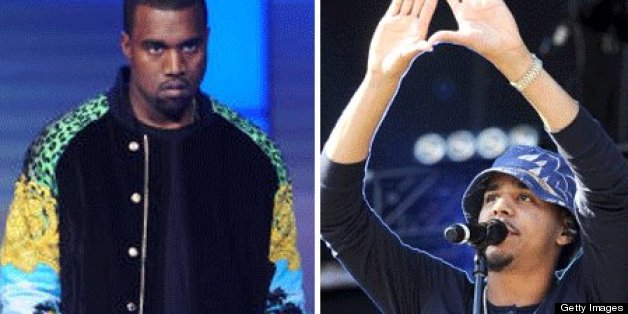 Last weekend, as Kanye West managed to debut and perform new material from his forthcoming June 18 opus, "Yeezus," the controversial MC has apparently influenced some of his fellow rap peers.

J. Cole also has plans on capitalizing off of Yeezy's release date by adjusting the release of his sophomore effort, "Born Sinner," to June 18. Although the Roc Nation signee initially planned to release his project in July, he recently explained to Billboard how he formulated his new revised plan.
"Instantly the lightbulb [turned on]... it got real. I made one phone call to somebody that would know, just to make sure first," he explained. "As soon as I got it confirmed, I was like, 'Yo…' The idea hit me instantly: 'You got to go to that date,'" he said.
"I'm not going to sit [here]... I worked too hard to come a week later after Kanye West drops an amazing album. It'd be like, 'Oh and J.Cole dropped too, a week later.' Nah. I'm going to go see him on that date. He's the greatest. So it's like, I'm a competitor by nature so it was instant, it wasn't even a thought."
While some may view the rapper's move as a bit overambitious, his latest single "Power Trip" featuring Miguel is currently position at the No. 21 slot on the Billboard Hot 100 chart.

WATCH:


BEFORE YOU GO