British artist Jacob Everett is a stickler for detail.
The 22-year-old illustrator creates incredible black and white drawings composed entirely of miniature circles drawn with ballpoint pens. From celebrity renderings of Jay-Z and Larry David to detailed drawings of homeless men in the UK, Everett painstakingly uses thousands of elliptical marks to create his contoured artworks.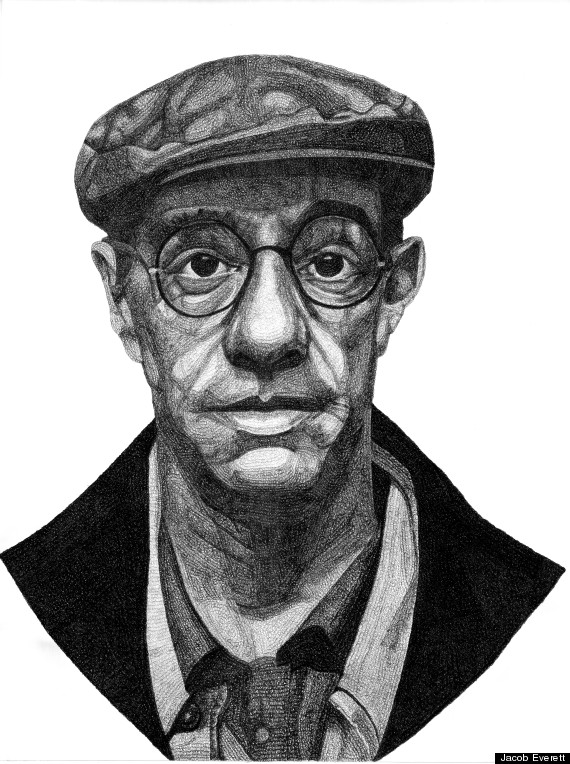 Drawing of the filmmaker Derek Jarman by Jacob Everett.
"I choose to work in pen and ink for it's precision and permanence," Everett writes in an email to The Huffington Post. "The slow process of each portrait is visible in the final outcome, every mark made is documented and the structure of the work becomes clear."
Everett's pointillist style appears like the Biro-ink cousin of Chuck Close, but he cites artists like Norman Rockwell, Frank Auerbach and Leon Kossoff as his influences. The artist incorporates maps into his works for an upcoming series of illustrations on international coffee growers via a local coffee shop called Small Batch.
You can check out more of Everett's work on his Tumblr. Scroll through the slideshow below for a peek at his ballpoint portraits and let us know what you think of the work in the comments.
PHOTO GALLERY
Jacob Everett