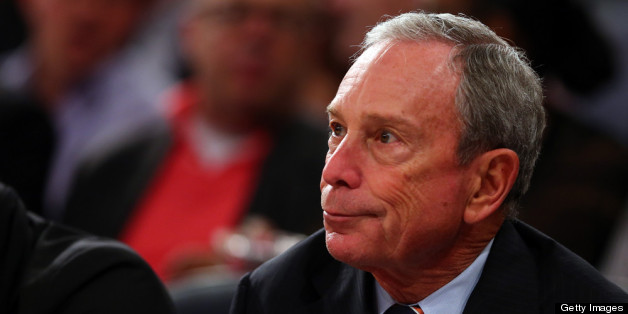 Last week, a court ruled against Mayor Bloomberg's plan to replace New York City taxi fleets with the boxy "Taxi of Tomorrow".
Bloomberg was obviously disappointed with the decision, but a report from today's New York Post shows hizzoner may also be seeking revenge over the defeat.
Taxi Club Management CEO Gene Freidman tells The Post the mayor threatened him twice during a Knicks playoff game where the two were watching inside an exclusive club:
I saw Bloomberg and his security there in the club, so I went over and said, 'Tell me what is going on with the Taxi of Tomorrow?'" He turns to me, and said, 'Come January 1st, when I am out of office, I am going to destroy your f--king industry.'
When Freidman suggested the mayor cool it, he says Bloomberg answered by repeating the threat. 'After January, I am going to destroy all you f--king guys,' Friedman alleges the third-term mayor said.
The mayor said Wednesday that he doesn't remember the exchange because he was too busy watching the Knicks win. "The only thing I remember from that night was the [basketball] court," he said. It was the court in the middle of Madison Square Garden and the Knicks won."
We'll just have to wait until Bloomberg's out of office to see if the threats were real.

BEFORE YOU GO
PHOTO GALLERY
The 'Taxi Of Tomorrow'