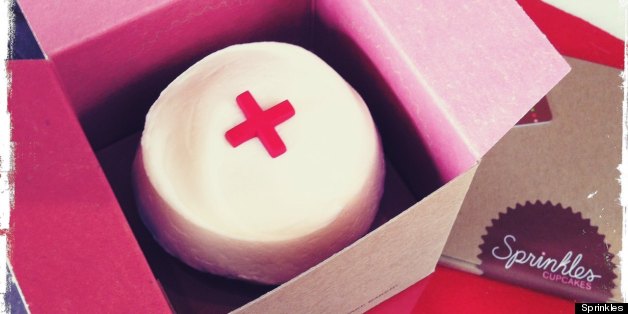 Sprinkles Cupcakes announced via Facebook on May 21 that the following day, May 22, all proceeds from their (ever-popular) Red Velvet cupcake would be donated to support the people of Oklahoma. The post featured a photo of Charles Nelson -- co-founder of Sprinkles with his wife Candace Nelson -- with a message announcing their pledge. In part, he wrote, "As a native Oklahoman with my parents and brother still living in Oklahoma City, I am especially heartbroken by this devastating tragedy."
If there's ever a good reason to get your sugar fix on today, check out Sprinkles in varying locations across Los Angeles. The original location in Beverly Hills features the head-turning cupcake vending machine. If you're not in Los Angeles, don't worry. Sprinkles has branched out to Chicago, Dallas, Georgetown, Houston, La Jolla, New York, Newport Beach, Palo Alto and Scottsdale.
To learn other ways you can help the victims of the Oklahoma, click here.
To read more about Sprinkles and Candance Nelson, be sure to check out our My LA interview with her.