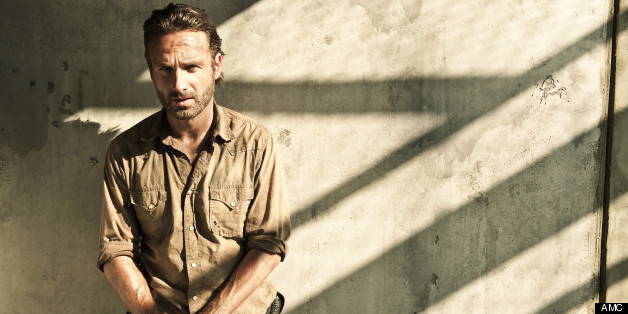 With "Breaking Bad" and "Mad Men" approaching the end of their runs, fans of "The Walking Dead" may be wondering about the future of AMC's other tentpole drama. Thankfully, AMC thinks the walkers have legs.
According to The Hollywood Reporter, AMC's CEO Josh Sapan revealed that there's no end in sight for the powerhouse zombie drama, which brought in 12.4 million viewers for its Season 3 finale.
Speaking at the Barclays Global Technology, Media and Telecommunications Conference on Wednesday, Sapan said, "We hope that zombies live forever and we've just begun to find out what the post-apocalyptic world is like, so that we'll be sitting here at the Barclays conference in 2022 discussing the fact that 'Walking Dead' is not over."
As for the pending finales for "Breaking Bad" and "Mad Men," Sapan said, "We'll all suffer from some minor heartbreak when these shows come to a natural close ... Like some of the best shows in history, there will be a mantle that exists sort of virtually in people's minds, and in the world maybe they'll actually put a statue somewhere. We will bring them to a close with the people who created them at the right time."
For more from Sapan, click over to The Hollywood Reporter.
PHOTO GALLERY
The Walking Dead
BEFORE YOU GO