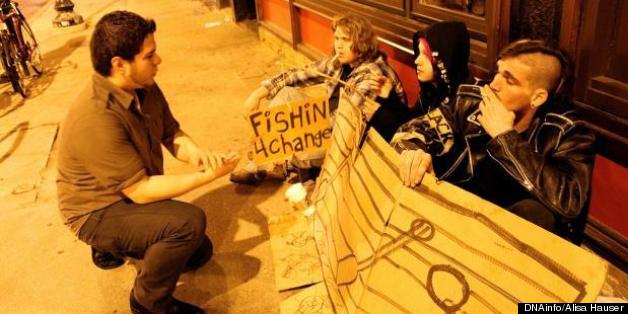 WICKER PARK — As sure as the swallows return every spring to San Juan Capistrano, Chicago has its "travelers" — transient, footloose 20-somethings who, when the weather warms, arrive here from around the country.
In neighborhoods such as Wicker Park, these bands of scruffy, homeless youth get by through panhandling, though not everyone appreciates the presence of what some call "gutter punks."
"We travel for fun, to do something other than wake up in the exact same place every day to go to the exact same job and see the exact same people and do the exact same things at exactly the same time," a 25-year-old traveler named Devlyn said on a recent warm night in Wicker Park.