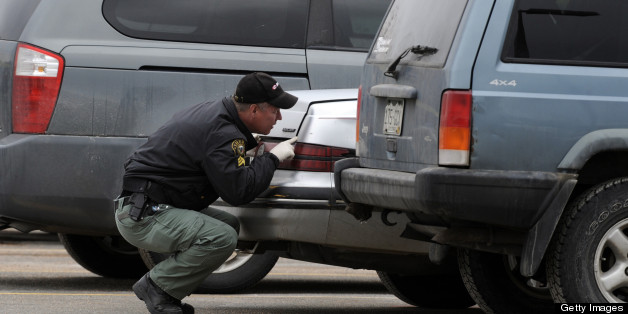 Boulder County investigators and a bomb squad crew are searching the neighborhood where the 16-year-old accused of planting a device similar to a pipe bomb at Centaurus last week as part of their ongoing investigation lives, according to officials.
Lafayette police Cmdr. Gene McCausey said investigators are executing a search warrant on the house where the suspect lives in the 4900 block of Valhalla Drive in north Boulder. He said in addition to searching the house, crews are also combing the surrounding neighborhood for evidence.
While bomb squad vehicles and dogs are on site, McCausey said there is no emergency and it is just part of their follow-up investigation.
The explosive device, which police described as being "very similar to a pipe bomb," was found May 13 by a teacher inside Centaurus High School, forcing the evacuation of the school and the closure of South Boulder Road for several hours.
Officials said the device had a 9-volt battery and could have hurt those in close proximity had it exploded. The device was detonated by the Boulder County bomb squad away from the school.
The teen -- who has not been identified because he is a minor -- was arrested later that night at his parents' house, where police said further evidence linked him to the explosive device discovered in the school.
The suspect could face charges including two counts of possession of incendiary materials, felony menacing and interfering with an educational institution. He is being held in juvenile detention until he is formally charged Friday.
Boulder County District Attorney Stan Garnett said his office is reviewing the case to see whether the suspect should be charged as an adult. ___
BEFORE YOU GO