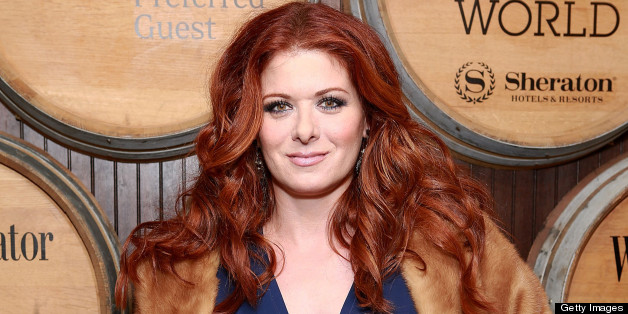 Debra Messing almost missed out on being the latter half of "Will & Grace."
In the June 2013 issue of More magazine, Messing said she rejected the role on hit NBC comedy more than once. "I didn't want to be, for lack of a better word, a f** hag," she said. "And I didn't want to be just the pretty, straight girl in the corner while the guys did all the funny stuff."
Messing told More, on newsstands Tuesday, May 28, she was worried about the gay characters becoming buffoonish. To quell her fears, "Will & Grace" co-creators David Kohan and Max Mutchnick took a bottle of vodka and a lime over to her house to discuss the role.
"So I took the leap and said, 'Let's do it,'" she told More, "and it ended up the greatest thing to be a part of, a gift."
Messing went on to be nominated for six Golden Globes for "Will & Grace," took home one Emmy and was nominated four other times for the role.
Would she ever do a "Will & Grace' movie? "I never say never! That's what I've learned," she told The Huffington Post in March.
Messing can soon be seen in the final two episodes of NBC's musical drama "Smash." "Absolutely no question I'm most proud of the fact that we brought singing and dancing and the world of Broadway and musical theater into people's living rooms all across the country," Messing told The Huffington Post about the now-canceled "Smash." "Obviously, it's been a difficult time financially for everybody and traveling to New York and being able to purchase Broadway tickets is a luxury that nowadays a lot of people can't indulge in, and so to be able to bring something that's so magical and so powerful and so meaningful to me has been a source of great pride for me.
The "Smash" series finale airs on Sunday, May 26 at 9 p.m. ET on NBC.
PHOTO GALLERY
2013 Renewal Index: Canceled, Renewed & On The Bubble Shows
BEFORE YOU GO