We're big fans of double denim, or the Canadian Tuxedo. It's a tricky look, as Britney and Justin know all too well. But when done with clean silhouettes, contrasting blues and a modern feel, the jeans-on-jeans look can really work.
With that in mind, we present Katie Holmes' latest take on double denim. The actress was spotted wearing a flared jeans-and-shirt combo while out in New York yesterday. Thankfully she was chatting on what looks like an iPhone, because without such a 21st century accessory, this outfit could pass as a costume from the "Dawson's Creek" wardrobe department.
That's not to say this isn't a cute look. But with those bright, flared jeans and the sneakers, Katie's ensemble looks like it was pulled from a time capsule from Capeside, circa 1999.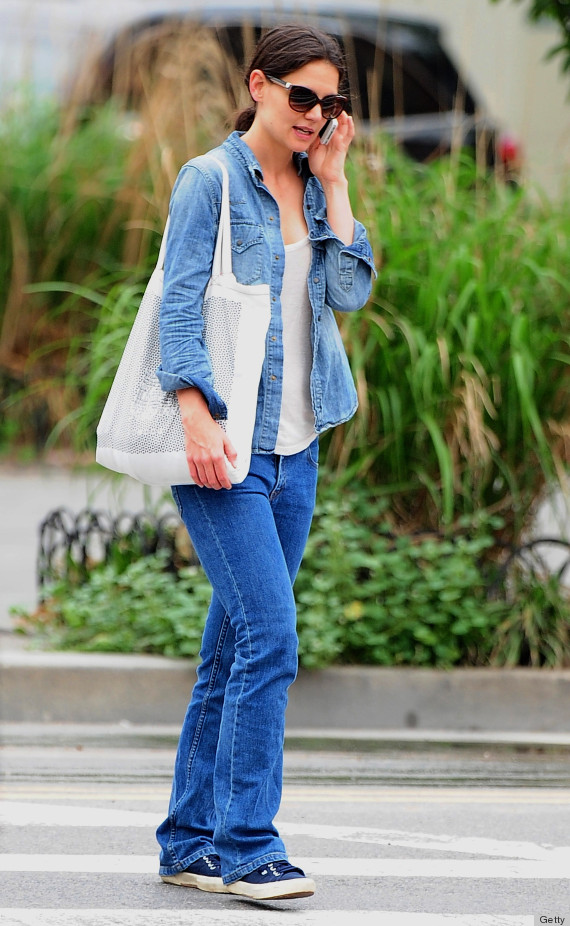 Katie in "Dawson's Creek":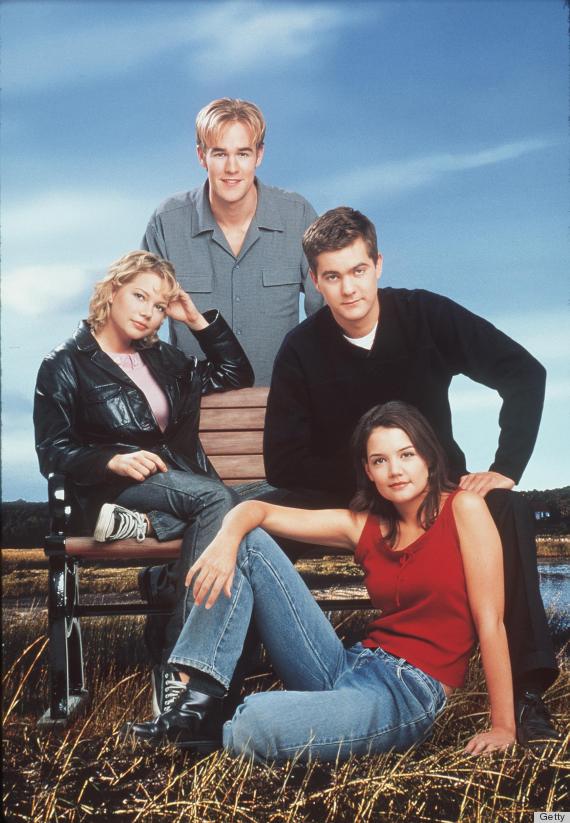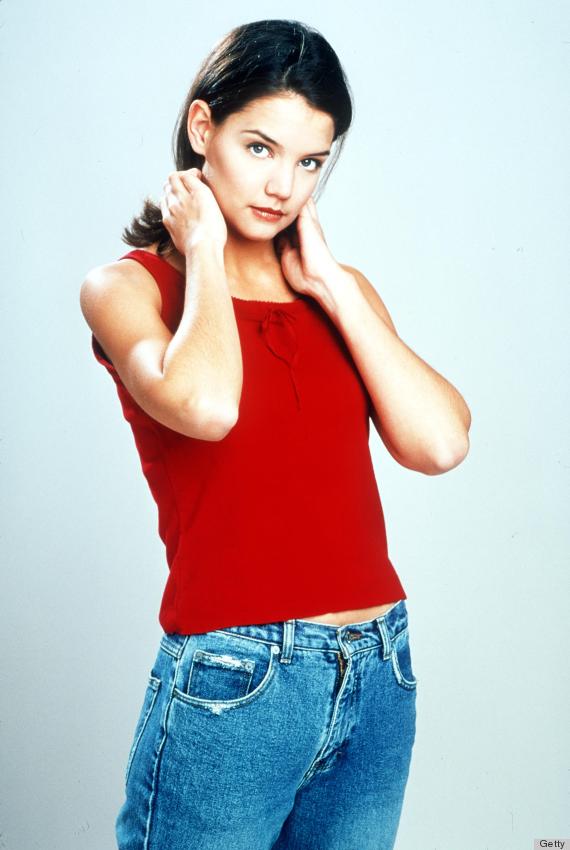 Double denim isn't always a bad thing...
PHOTO GALLERY
Celebs Who Double The Denim