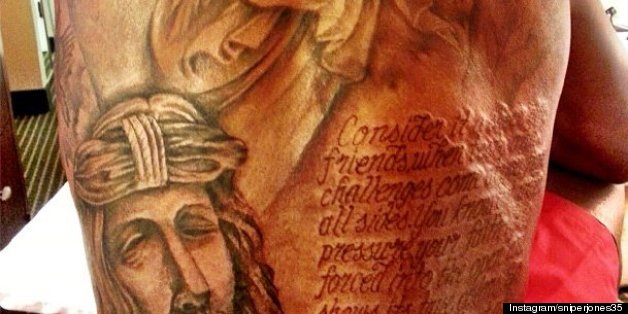 Oklahoma City Thunder small forward Kevin Durant got a new tattoo on his back of a verse from the Bible -- but there may be a misspelling in the religious passage.
After posting a photo of his new body ink to Instagram on Wednesday, some hawk-eyed Internet detectives, like Washington Post sports writer Sarah Kogod, pointed out that the phrase "become mature and well developed" actually said "become mautre and well developed."
It is just me, or does it look like "mature" is spelled wrong on Kevin Durant's back tattoo? yhoo.it/16PgiSi

— Sarah Kogod (@SarahKogod) May 22, 2013
Take a look at Durant's new tattoo (from James 1:2-4):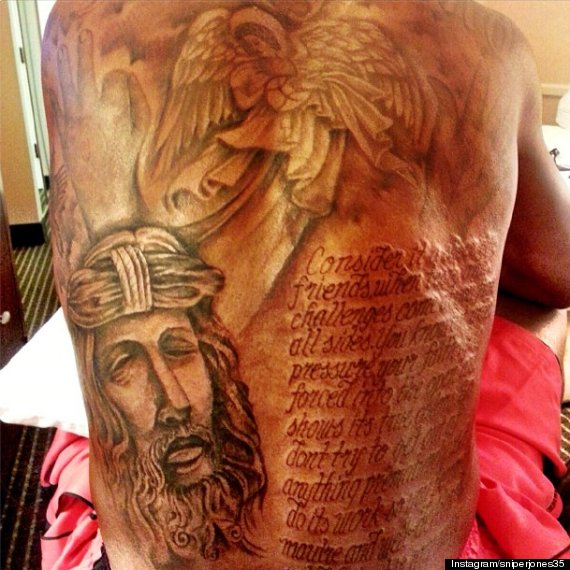 Now take a look at a close-up: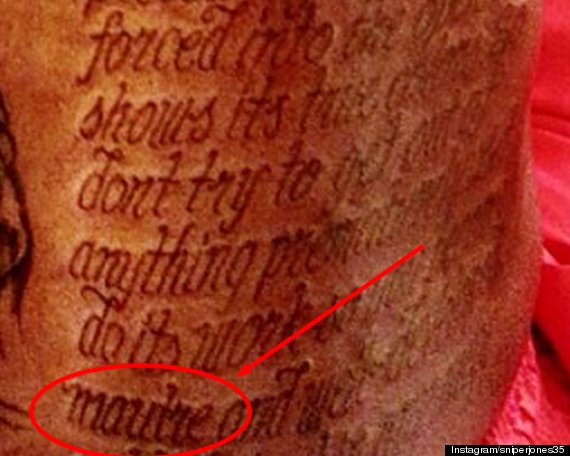 It certainly appears as if Durant's tattoo artist made a typo. But later on Wednesday Durant assured his followers that "mature" was spelled the right way. He posted a photo that makes us think maybe there was never a typo at all: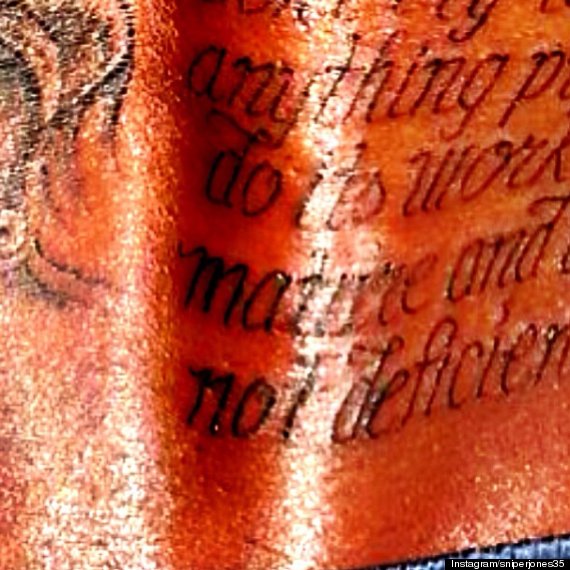 What do you think?
CORRECTION: An earlier version of this post misattributed the Bible verse used in Durant's tattoo.
BEFORE YOU GO