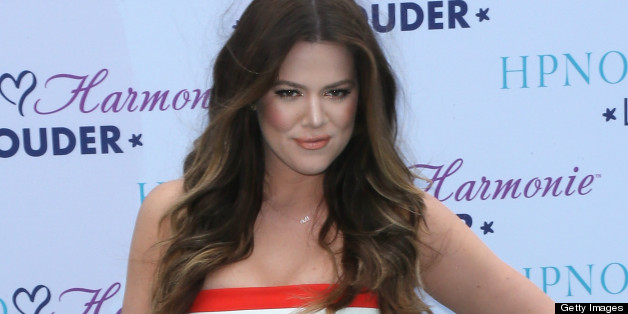 Khloe Kardashian had tongues wagging when she showed off her super slim figure in a curve-hugging dress at an event in California on Wednesday.
The 28-year-old hit up the HPNOTIQ Glam Louder Program launch event and Bling It On! contest held at Mr. C Hotel in Beverly Hills, Calif., on Wednesday. Kardashian brought her sexiest self to the event, in a tight orange-and-white striped, strapless dress paired with spiky, winged stilettos designed by Kanye West for Giuseppe Zanotti.
SCROLL FOR MORE PHOTOS
The reality star has dropped 25 pounds and opened up to Life & Style magazine about how she is maintaining her fabulous figure last month. She has lowered her alcohol intake, and opts for vodka with cucumber instead of sugary cocktails. Carbs have been traded for chicken chopped salad with garbanzo beans. She exercises with friends or switches up her routines to keep things fun.
"Everything in moderation," Kardashian told the magazine about her weight loss secret. "Right now, I try to go on hikes or something. I work out at least four to five days a week. At least, I try."
Although she has been exercising and changing up her diet, Kardashian insists she is happy with her body.
"I don't care what size I am; I care about how I look," she told Cosmopolitan U.K. in April. "If my jeans are tight and I have a little muffin top, then OK, I have to cut down on the carbs. I don't expect to be a size 2 and nor do I want to be. I'm 5ft 10ins and I like being curvy."
PHOTOS: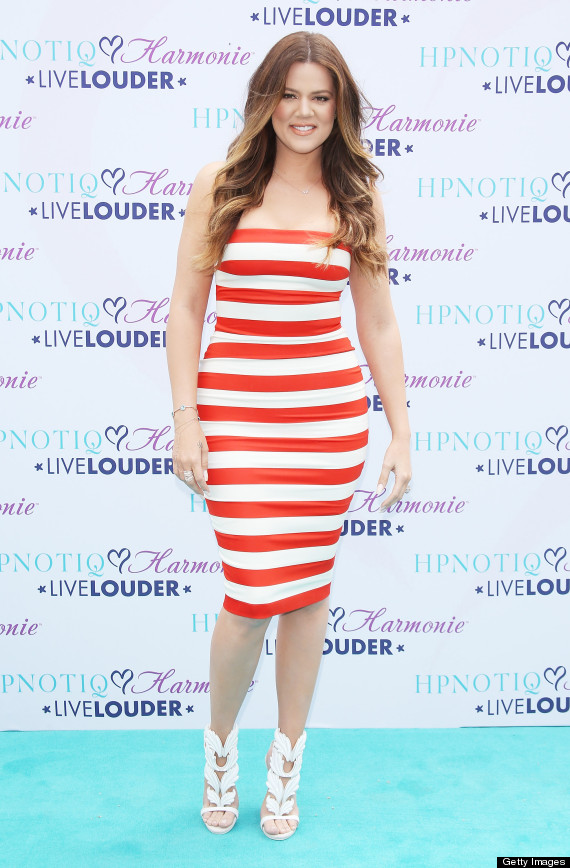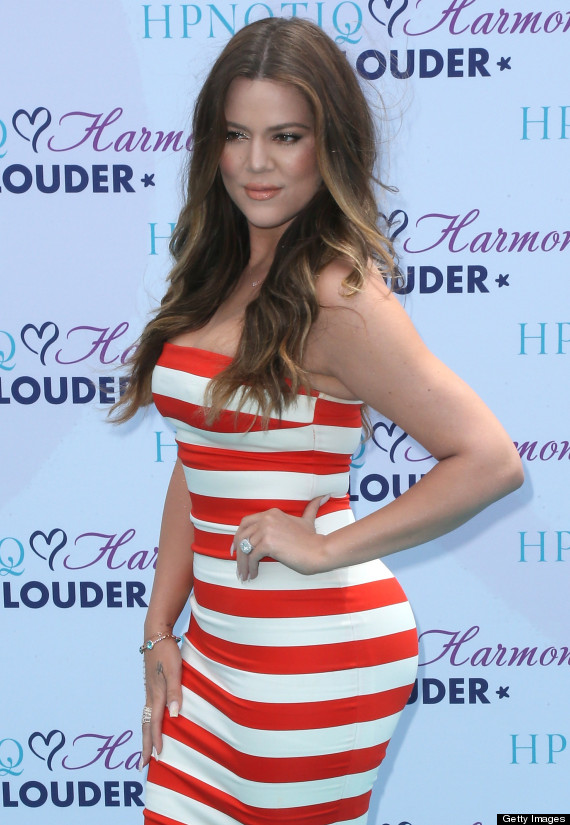 BEFORE YOU GO
PHOTO GALLERY
Khloe Kardashian