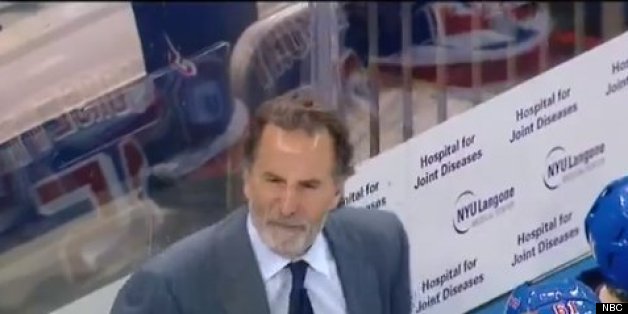 John Tortorella barked. The linesman barked back. Luckily for those out of earshot (who don't mind a bit of profanity), CNBC broadcast part of the exchange. During a timeout late in the third period of Game 4 against the Bruins, the Rangers coach and a linesman traded f-bombs.
"That's enough. Fuck you! That's enough. That's enough," a linesman can be heard yelling at Tortorella. "You had your say. You had your say!"
Announcer Dave Strader quickly apologized to viewers for the language picked up on the mics.
WATCH VIDEO ABOVE: Warning - Explicit Language
BEFORE YOU GO
PHOTO GALLERY
2013 NHL Season Highlights