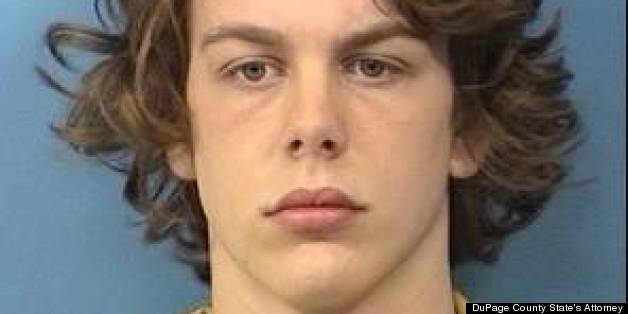 A 19-year-old Lombard, Ill. man was charged Wednesday with plotting a "Columbine-style" attack on the high school where he was formerly a student.
Michael Santoro, a former student at Glenbard East High School, allegedly wrote "very detailed" plans to commit a mass shooting at the school's graduation ceremony in a journal, authorities said according to the Daily Herald.
Santoro allegedly put together his plan -- which included a list of apparent targets -- last November and informed a friend of his intentions in February, ABC Chicago reports. The friend waited until two weeks ago to share that knowledge with police.
The man's goal was for "one of the saddest days in Lombard [that] would be remembered forever," DuPage County State's Attorney Robert Berlin said Wednesday, according to CBS Chicago.
Santoro was charged with disorderly conduct, possession of drug paraphernalia and possession of ammunition without a firearm owner's identification card, the Chicago Tribune reports. His bail was set at $500,000 on Wednesday.
If Santoro is released on bond, he will be fitted with a GPS monitoring device and ordered to home confinement, police said in a statement.
Authorities say they do not believe that either the students or staff at Glenbard East were ever in danger.
BEFORE YOU GO
PHOTO GALLERY
Five Years, 19 Mass Shootings, No Action