Princess Charlene of Monaco hit up the film fest wearing a sexy black jumpsuit featuring a halter top and rather plunging neckline (you know, for a princess). She posed on the red carpet at the Lova World Images Closing Party, then tossed on a sharp black jacket for an after-party on -- what else? -- Roberto Cavalli's yacht.
We know we shouldn't be surprised anymore when Char cuts a fashionable figure -- despite a trepidatious start in the style world, this princess has showcased a savvy penchant for sleek menswear-inspired outfits and strong, solid colors. But forgive us for still raising an (appreciative) eyebrow at this particularly sassy getup. We'll just say it: We've never seen so much cleavage on Charlene.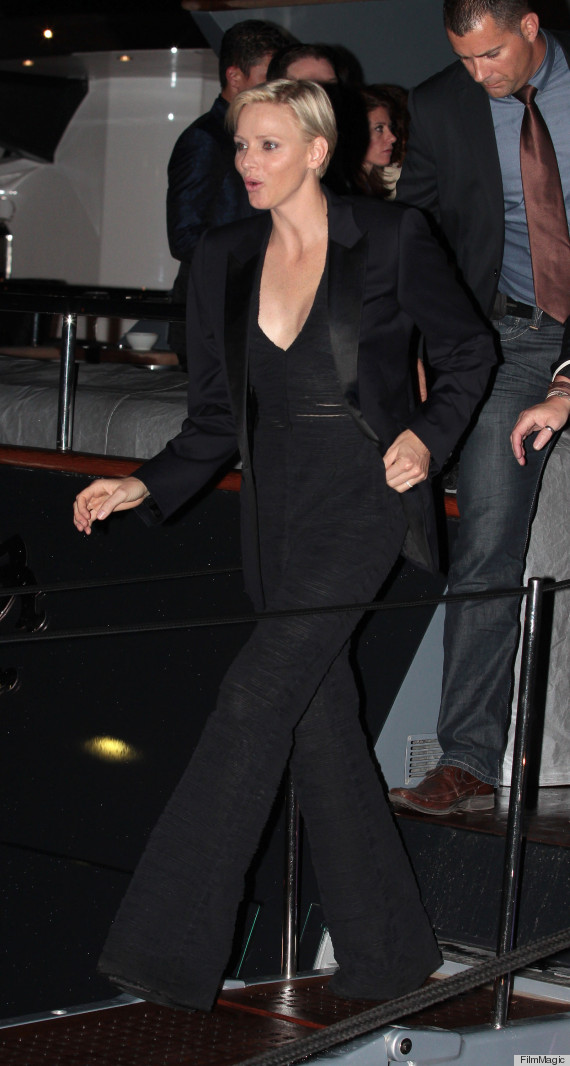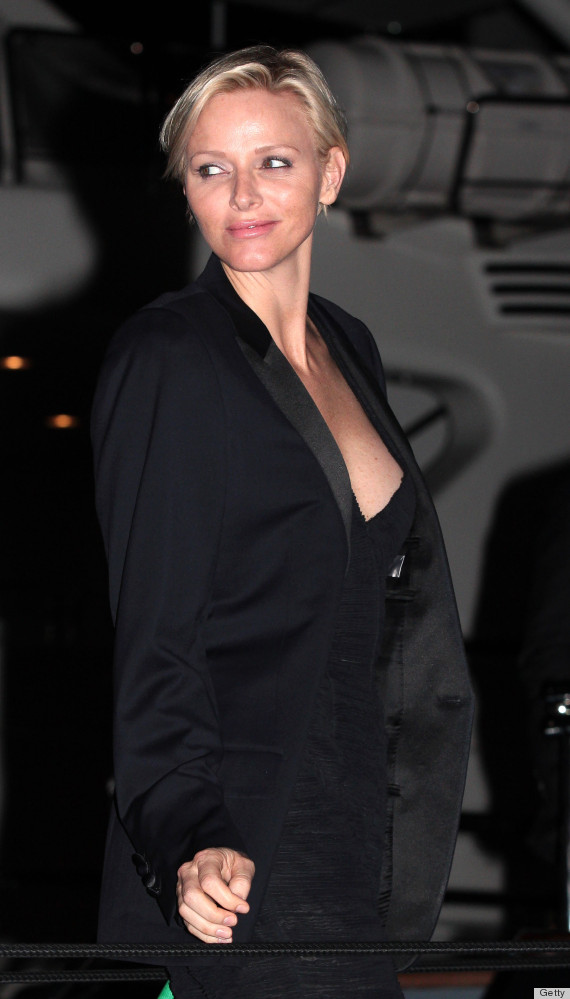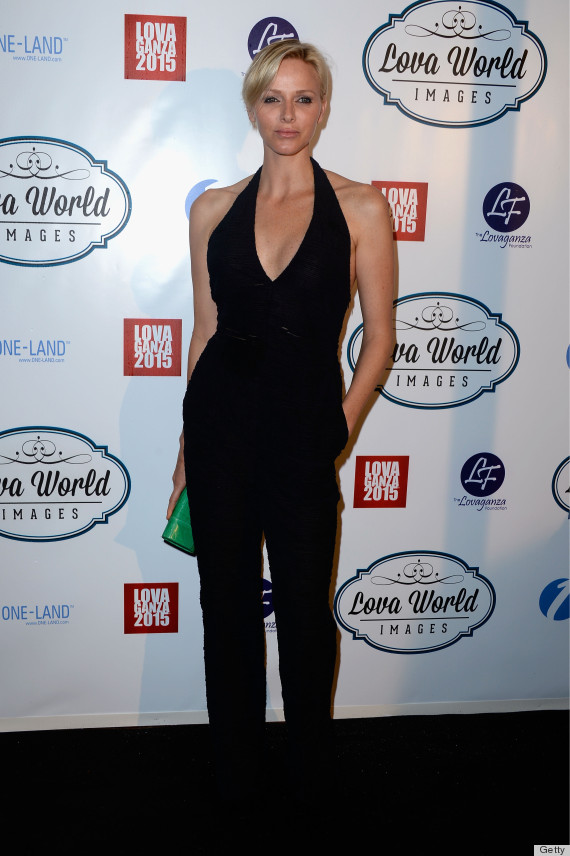 It takes a bold woman to pull off a jumpsuit...