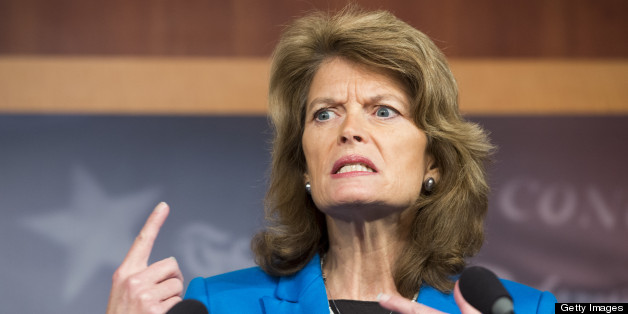 Sen. Lisa Murkowski (R-Alaska) told The Hill on Wednesday that people shouldn't get too excited about the prospect of former vice presidential candidate Sarah Palin mounting a political comeback in her home state of Alaska.
"I think there are a lot of outside interests that would like to see Sarah Palin in some form of elected office. Most in Alaska recognize our former governor is really not involved in or engaged in the state anymore, that she's moved to other interests," Murkowski said. "In order for you to represent the state of Alaska, you've got to be in the state."
Murkowski's skepticism follows the Tea Party Leadership Fund's announcement that it was looking to draft the former Alaska governor to run against Sen. Mark Begich (D-Alaska) in his 2014 reelection bid.
A poll conducted for the Tea Party Leadership Fund earlier this month showed Palin with a narrow edge in next year's GOP primary, leading Alaska Lt. Gov. Mead Treadwell by 2 percentage points.
While Palin comments frequently on the political topics of the day, her interest in returning to a career in elected politics -- especially in Alaska -- has long been questioned. Since losing the 2008 election and months later resigning her governorship, Palin has served as a Fox News contributor, starred in her own reality TV show and written two books.
For more on the reentry of Palin's name into discussions of Alaska politics, click over to The Hill.
BEFORE YOU GO
PHOTO GALLERY
New Senators Of The 113th Congress