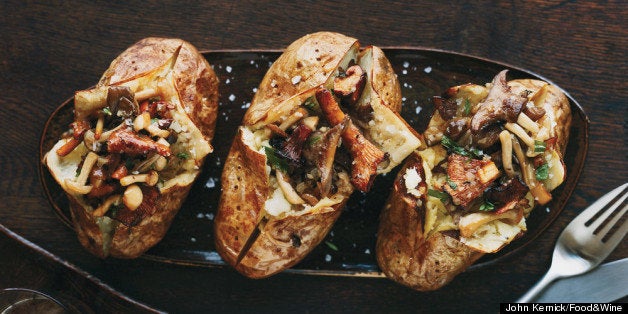 Baked potatoes just might be the best thing you can do to a spud. For one, it's as simple as it gets to cook. Two, they taste amazing -- like one giant French fry that was cooked just right. And that's if you just cook them off the cuff, without a recipe to take it to the next level.
While we like, and often participate, in this type of free-wheeling cooking, when it comes to this baked potato recipe we're happy to follow instructions. Trust us, it's worth it. This baked potato recipe isn't like the others. It doesn't call for sour cream or chives, not even bacon. In most instances that would be a tragic thing to do to a baked potato, but in this case all the fixings are replaced with a mushroom ragu that's so good it'll quickly make you forget the rest.
You should also hasselback your potatoes.
PHOTO GALLERY
Hasselback Potato Recipes
BEFORE YOU GO