A 5-year-old Chihuahua mix named "Socks" has died from massive burns after his owner set him on fire.
Brandon Pierce, of Lucedale, Miss. allegedly told deputies he "wanted to help the dog go to heaven," according to Fox 10 TV.
Deputies received an anonymous 911 call around 7:30 p.m. Tuesday stating that Pierce, 20, was "going psycho while crazy on meth" and had set his dog on fire.
Investigators believe Pierce covered his pet in flammable liquid before setting him ablaze, WLOX reported.
Socks died on Thursday from his injuries, the Sun Herald reported. If Socks had lived, veterinarians say the animal would have likely lost a front leg and eyesight. The tip of Socks' nose had also been burned off.
Pierce has been charged with animal cruelty.
WARNING: GRAPHIC Photo Below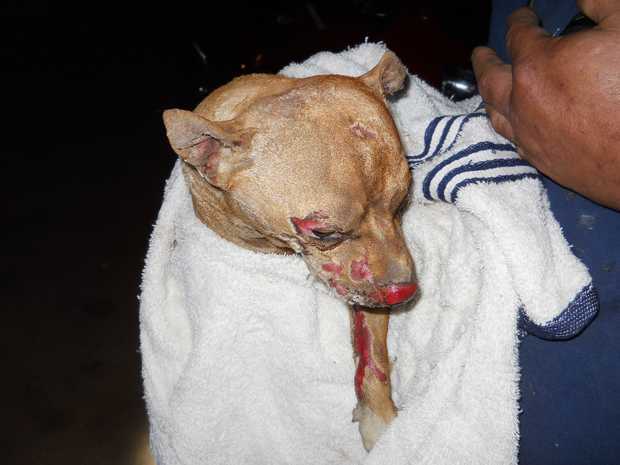 BEFORE YOU GO
PHOTO GALLERY
10 Major Crimes That Shocked America (SLIDESHOW)