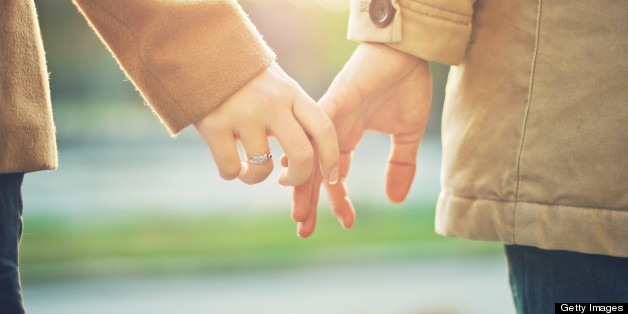 After a two-year engagement, Anna Bankes and Justin Neis finalized their wedding date (July 13) and venue (Spirit of Life Catholic Church in North Dakota). There was just one problem: their pastor refused to marry them.
Bankes, 42, has intellectual disabilities and is at the developmental stage of a 15-year-old, and Neis, 33, has physical disabilities that require him to use a wheelchair, they told the Bismark Tribune Thursday. They said their pastor, Rev. Chris Kadrmas, told them he wanted them to wait to get married because he didn't think they were ready yet.
Kadrmas said it wouldn't necessarily be impossible for them to marry, but that he wanted them to take more time to make sure they are prepared. He suggested that Neis, who lives in a separate apartment in his parents' house, move to a group home for six months to a year first.
The couple plans to marry at a different church this summer.
Earlier this month, another disabled couple who had been denied the right to live together in a group home was offered an apartment at a different group home.
Find out some of the country's strangest marriage laws in the slideshow below.
PHOTO GALLERY
Crazy Marriage Laws
Keep in touch! Check out HuffPost Weddings on Facebook, Twitter and Pinterest.
BEFORE YOU GO