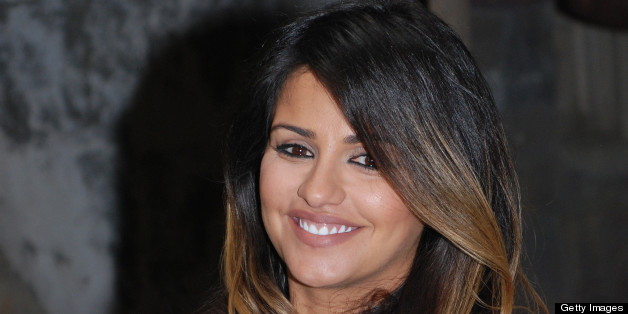 Monica Cruz has finally welcomed her first child, a beautiful baby girl!
Penelope Cruz's little sister gave birth last week at the Clinica Ruber in Madrid. She was surrounded by her parents, her siblings; Penelope (with husband Javier Bardem) and Eduardo and her close friend, actress Goya Toledo. Funnily enough, the Cruz clan happened to meet Judge Baltasar Garzon at the clinic. He had come to visit his first grandchild, born the same day as Monica's baby, and couldn't help wonder if the paparazzi would be waiting for him.
Well, in all honesty, they weren't. Monica Cruz's daughter is the first Cruz baby of 2013, but not the only child in the tight-knit family. Penelope is six months pregnant and is expected to give birth in September. This will be the second child of the Spanish actress and Javier Bardem, who became parents for the first time in January 2011, when little Leo was born.
Why Monica Cruz chose to have a baby on her own
At 36-years-old and without a partner, the actress decided in 2012 to undergo fertility treatment to become a mother. She made it public on her blog at S Fashion, under El Pais newspaper. In the post titled, "The dream of my life," Monica explained: "To get pregnant, I have resorted to artificial insemination. I want to openly talk about it because this is an opportunity to show my gratitude to all those anonymous donors who help many women to meet, like me, the dream of their life."
During an interview with Vanity Fair magazine, Monica confessed she does not feel particularly brave about her choice of single motherhood. To her, the most important thing is not whether or not she has a partner or is married, but being physically and mentally healthy.
She was quoted: "It is an act of generosity. You stop being on the first place. I have no fear. If you have a family or support you are never alone and that's what really matters. I do not feel alone." However, Monica has stated that she will not reveal the name of her baby or show her publicly. She wants to protect the privacy of the newborn as fiercely as her sister Penelope did with her first son, Leo, who has rarely been seen in public places.
Motherhood after 35 and the biological clock
Although she still has four years left before turning 40, Monica has no qualms about sharing her thoughts about motherhood at a mature age on her blog. "I think we are not yet well aware that, unfortunately, we have a short time to be moms. This is not to suggest that we should rush to have children or do it in a crazy way. I think that's the most important decision of a woman's life," Monica posted.
As the Madrilenian actress says, a 40-year-old woman still is and feels very young, but "motherhood runs its own way and is measured with another watch that, unfortunately, we can't control." Before undergoing medical treatment, Monica asked the doctors about her chances of becoming a mother by natural means and was a little depressed to learn that after 37 years of age the chances of conceiving naturally plummet "down to a speed that is scary." To her, it seemed too risky to wait until the right partner showed up and she decided to realize her desire to be a mother alone.
Celebrities who have used IVF, surrogate mothers
Apart from Monica Cruz, other celebrities have succeeded at motherhood using IVF techniques or surrogate mothers. This is the case of Sarah Jessica Parker, Nicole Kidman, Celine Dion, Brooke Shields, Marcia Cross, Emma Thomson and Courtney Cox.
Other showbiz moms have also had their babies into their 40's, but have not publicly confessed to having resorted to alternative paths to maternity. These include Latino stars Salma Hayek, Jennifer Lopez and Mariah Carey. On the contrary, Sofia Vergara recently confessed to Vogue magazine that she's undergoing medical treatment to get pregnant for the second time at age 40. The Colombian "Modern Family" star has frozen her eggs and didn't hesitate to tell Vogue that her doctors, "want to get as many good eggs as they can because usually you produce them, but they're not good. They have to be perfect, perfect, perfect ones. My boyfriend [Nick Loeb] is 37, younger than me, never had kids."
The naturalness and ease in women like Monica and Sofia sharing their stories shows without doubt that the mentality and prejudices related to motherhood are definitively changing, to help all of us feel more free and in charge of our fertility and future as mothers.
Thank you, ladies, for leading the way!
Originally published on VOXXI as The clock is ticking! Monica Cruz on women's short window to have kids

BEFORE YOU GO
PHOTO GALLERY
Celebrity Babies On The Way