What is a stripper's life like when she is not on stage? Judging from photographer Bronwen Parker-Rhodes' electric photo series of strippers on their off hours, it appears as if they don't stop performing.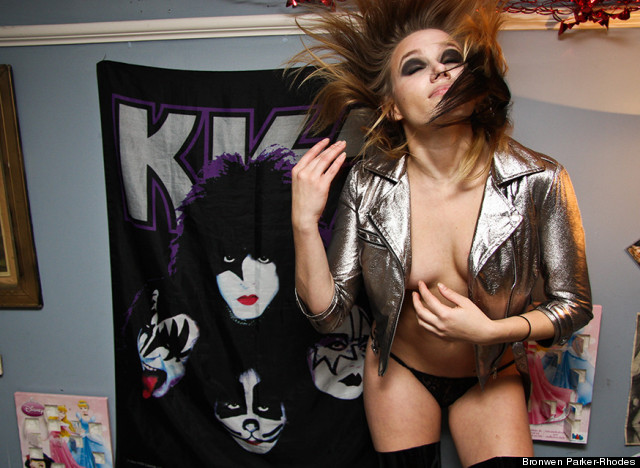 During a stint DJing at strip clubs, the London-based photographer formed relationships with many of the women who danced there. In her raw and playful portraits, Parker-Rhodes captures the private lives of women who live with much of themselves on display.
Her raunchy portraits celebrate exhibitionism as a form of self-expression, glorifying their subjects' openness on their own terms. In an email to the Huffington Post, the photographer explained the difference on stage and in front of the camera.
"There's definitely a difference between performing to a crowd and a single person behind a camera, it becomes far more intimate. There's also a difference between performing for a male audience for money, and at home, for fun and in control of how they want to be portrayed."
Check out Parker-Rhodes' photo romp in the slideshow below and let us know if the salacious series expanded your understanding of the profession. For a related yet very different project, check out Robyn Twomey's photo series on retired Playboy bunnies.
PHOTO GALLERY
Bronwen Parker-Rhodes (NSFW)