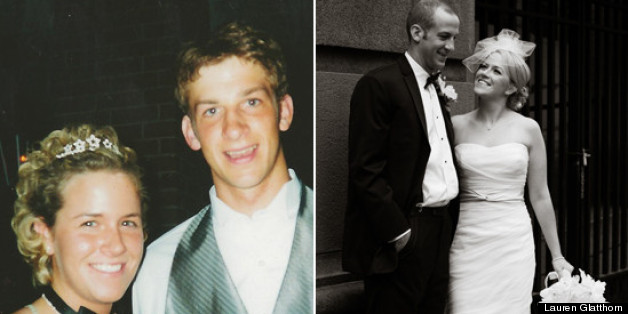 Not many people expect relationships that begin in high school to stand the test of time. It's commonly believed that teenagers don't know what they want, that their hormones are clouding their judgment or that they'll meet someone new in college and forget all about their hometown sweetheart. But every so often, these teenage romances pave the way to lifelong love and marriage.
On Wednesday, we reached out to our followers on Facebook and Twitter who tied the knot with their high school sweethearts, asking them to send us a photo from their high school days and one from their wedding day. Click through the slideshow below to see 14 beautiful couples whose puppy love blossomed into true love.
PHOTO GALLERY
High School Sweethearts
Keep in touch! Check out HuffPost Weddings on Facebook, Twitter and Pinterest.
BEFORE YOU GO