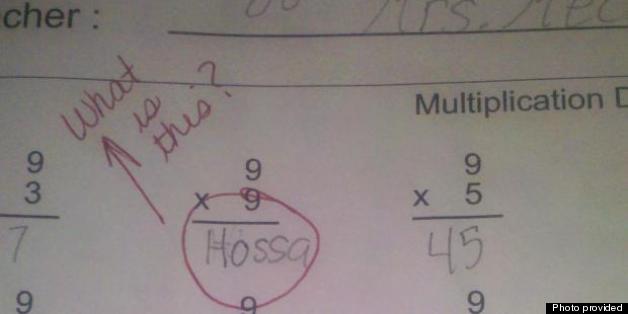 Story by Justin Breen, courtesy of DNAinfo Chicago.
CHICAGO — Technically, Maggie Ciara was correct.
During a multiplication test Maggie took Wednesday, she answered the question of 9 times 9 with "Hossa," as in Chicago Blackhawks star Marian Hossa, who wears No. 81.
"I thought it would be funny to do it," Maggie, a third-grader at Columbus Manor Elementary School, said from her Oak Lawn home Thursday.
Her teacher, Christine Mech, circled the answer and wrote "What is this?" in red pen. When Maggie explained her response, Mech gave her credit, and she received an A+.
BEFORE YOU GO
PHOTO GALLERY
Blackhawks In Action 2013