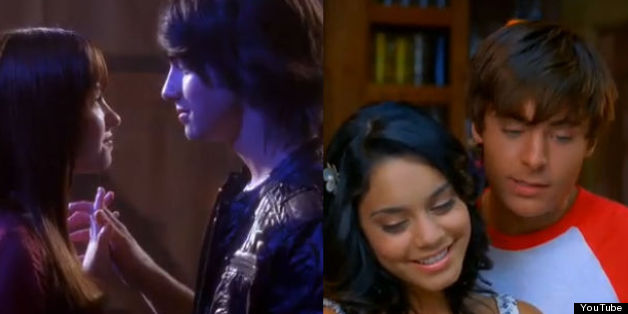 Yeah, we went there. Troy and Gabriella ain't got nothing on Shane and Mitchie, and you know it.
1. Jo Bros > Zefron
Yes, it is a scientific fact that Zac Efron is the most beautiful man alive, but there is simply no way that this face (and this face, and this face) could bring as much joy to your heart as THIS HAIR.
2. Demi Lovato > Vanessa Hudgens
While we love us some hippied-out Hudgens (and we admit that Gabriella's love for math was the absolute COOLEST), she's no Demi. Bow down to Queen Lovato, or fear the wrath of her #Lovatic army. You've been warned.


3. Romantic Canoe Rides > School
4. Sorry Zac, but no Disney star has or ever will take his dance moves more seriously than Joe Jonas did in this clip.
5. This song. Oh my god this song.
Editor's note: While we believe in the inconclusive evidence that "Camp Rock" is better than "High School Musical" in every way, we obviously acknowledge that it will always fall second to the greatest Disney movie ever made, "The Princess Protection Program." #Delena4Life.
BEFORE YOU GO
PHOTO GALLERY
Disney Characters Going to Prom