Heidi Klum's jaw-dropping beauty is enough to distract anyone from a less-than-perfect outfit. But we were left seriously confused by the dress she wore today during a photo call for "Germany's Next Top Model." (Yup, that's in its eighth season already.)
The black number featured gold pinstripes, triangular waist detailing and dueling fabrics on each side of her chest... which all amounted to one of the strangest necklines we've seen in a while. Of course, Heidi likes herself a good head-turning ensemble (remember her Oscars dress?). One could even say this is a relatively muted get-up for the supermodel. Need more evidence? See this dress, this dress and these eight Versace looks.
So what do you think of Heidi's latest venture into perplexing tailoring? Is this a hit or a miss?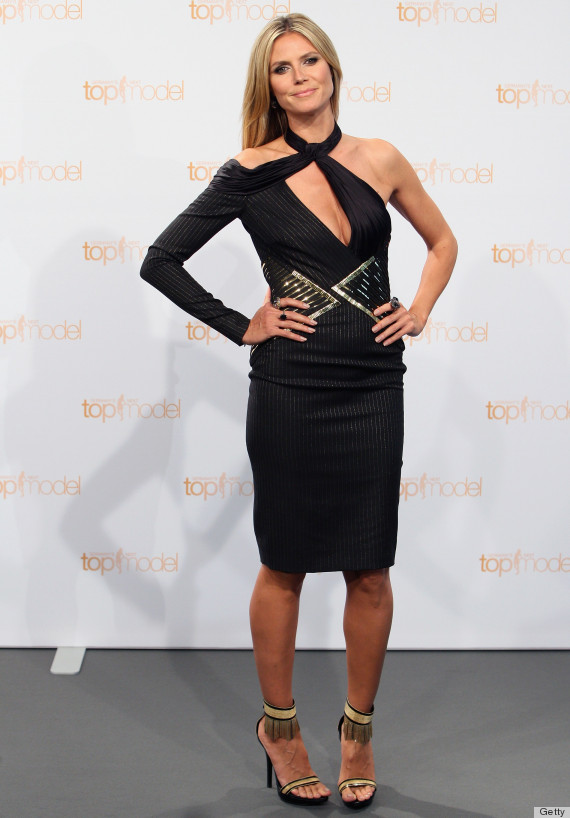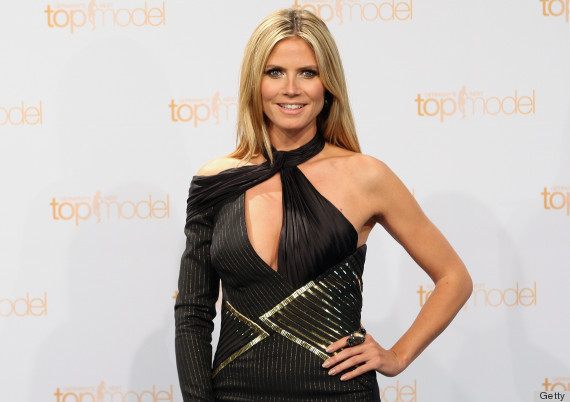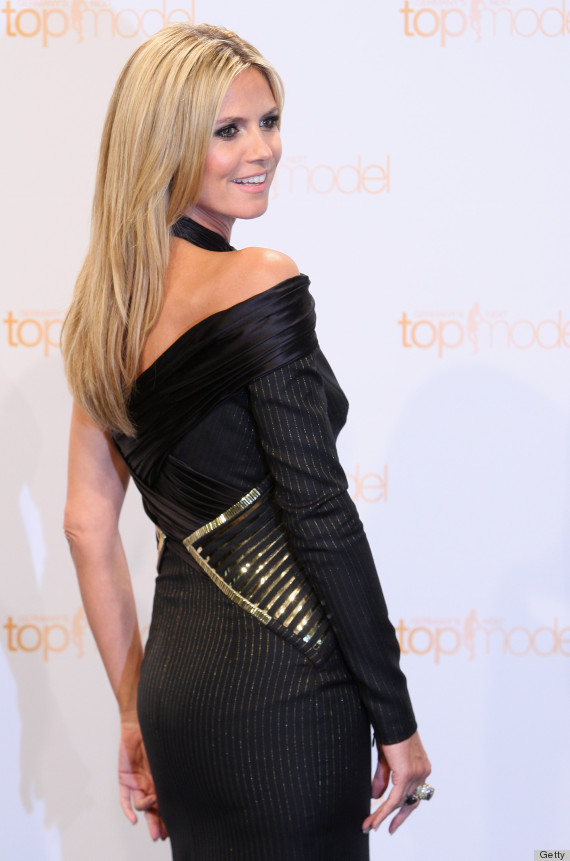 Are there stranger looks in the bunch?
PHOTO GALLERY
Heidi Klum's Style Evolution