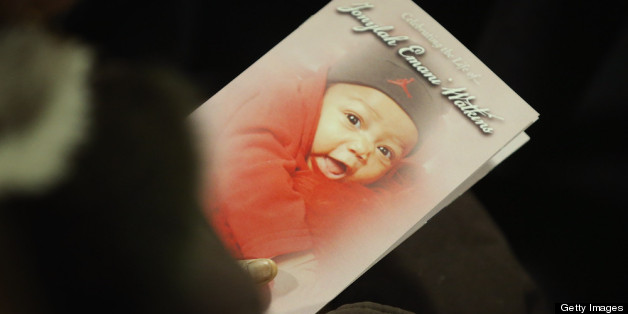 Updated story
Police filed charges Monday in connection with the March shooting death of 6-month-old Jonylah Watkins.
Charged with first-degree murder and aggravated battery with a firearm in the infant's killing is Koman Willis, 33, DNAinfo Chicago reports. Willis, or the of the 7800 block of South Saint Lawrence Avenue on Chicago's South Side, had reportedly turned himself in over the holiday weekend.
Willis was ordered held without bail Tuesday morning, the Associated Press reports.
According to the Chicago Tribune, charges had been expected to be filed Monday against Willis, who had reportedly been held at Area Central police headquarters since Saturday. Willis has 46 arrests dating back to 1996 on his record.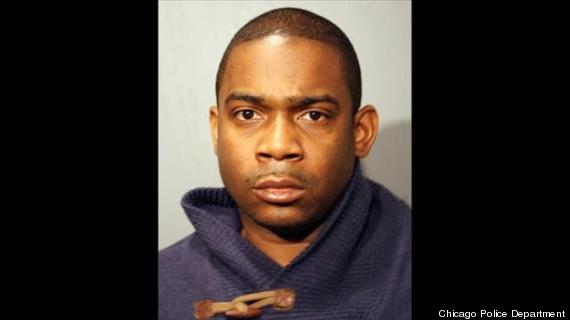 Koman Willis could face life in prison if he is found guilty of killing 6-month-old Jonylah Watkins.
Jonylah died March 12 after she was shot the previous day while sitting on her father's lap in a parked minivan on the city's South Side. Jonathan Watkins -- the apparent intended target of the shooting -- was released from the hospital after he recovered from his gunshot wounds.
Police said Willis had shot at Watkins over a stolen video game system, according to NBC Chicago.
Rob Fisher, Willis' attorney, maintained his client's innocence in the case, the AP reports.
Pastor Corey Brooks said at a Sunday press conference that Jonylah's parents have long hoped for justice for daughter.
"Every single day we are hopeful and thankful, you know, that it is going to happen," Brooks said, according to ABC. "We are hoping that it will be in the next 24 hours."
Police say Jonathan Watkins has gang affiliations in addition to his extensive rap sheet, but Brooks commented Sunday that the tragedy that befell his daughter had helped him to get his life back on track -- according to CBS Chicago, he is working and getting his GED.
While police had initially had stressed they believed the shooting was "gang-related," they clarified Sunday that despite Watkins' past, they no longer believe that to be the case.
BEFORE YOU GO
PHOTO GALLERY
Jonylah Watkins
***