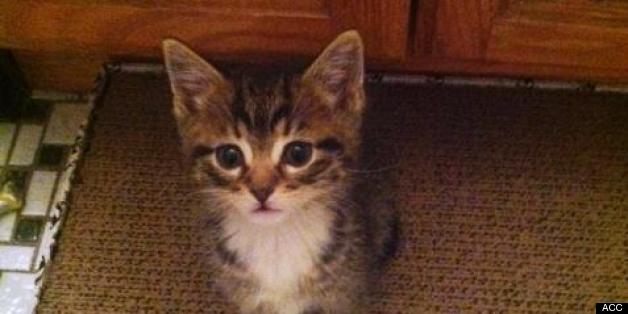 Every week The Huffington Post New York features city animals up for adoption, in partnership with Animal Care & Control of New York City.
A nonprofit organization, AC&C gives shelter to more than 30,000 dogs, cats, rabbits and other animals each year.
Interested in a new pet? AC&C has adoption centers in Manhattan, Brooklyn, and Staten Island, all open daily from 12 p.m. to 7 p.m.
This week, AC&C wants to bring your attention to the kittens currently in foster care, whocan be adopted into their forever homes (already spayed/neutered) on June 1st. Anyone interested in adopting can submit an application to fosters@nycacc.org.
All AC&C adoptions include vaccinations, a microchip, spay/neuter, one month of free pet health insurance and a free office visit at a participating veterinarian.
Also, AC&C is always in need of foster volunteers, who care for kittens, as well as adult cats and dogs. Interested individuals are encouraged to learn more and sign up for an orientation here. The next orientations are June 10 and June 15!
For more information on adopting, go here, or call (212) 788-4000.
Anyone interested in adopting a specific animal in the slideshow below can email adoption@nycacc.org, with the animal's A# (in the parentheses next to the animals' names).
All photos and captions courtesy of AC&C.
PHOTO GALLERY
NYC Animals For Adoption
BEFORE YOU GO